UK to rejoin EU science scheme after almost three years
The UK has not been a member of Horizon since spring 2021
The UK is to rejoin an EU science scheme after almost three years.
The UK Government says it will rejoin Horizon, the EU's flagship scientific research scheme.
Initially membership of Horizon was due to continue under the Brexit negotiations, however the UK has not been an associate member since spring 2021 because of a disagreement over the Northern Ireland protocol.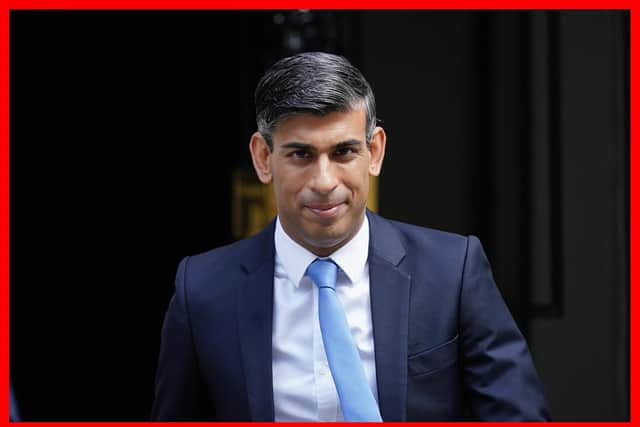 However now it has rejoined the scheme, UK-based scientists and institutions will be able to apply for money from its £85 billion fund.
Prime Minister Rishi Sunak said: "With a wealth of expertise and experience to bring to the global stage, we have delivered a deal that enables UK scientists to confidently take part in the world's largest research collaboration programme.
"We have worked with our EU partners to make sure that this is the right deal for the UK, unlocking unparalleled research opportunities, and also the right deal for British taxpayers."
During the Brexit negotiations the European Commission refused to allow the UK to remain in Horizon until it honoured its commitments in the EU withdrawal agreement.
For the past six months, Brussels and London have been negotiating the UK rejoining Horizon.
Since the UK has not been a member, there has been a drop in UK scientists applying to work on European projects that were underwritten by UK Government money.
The news has been welcomed by the scientific and academic community.
Vivienna Stern, chief executive of Universities UK, has said it will lead to a "unanimous sigh of colossal relief" from UK scientists who can now work across geographical borders.
The news has been welcomed by the Scottish Government, although they say this again highlights the need to completely reverse Brexit.
External Affairs Secretary Angus Robertson said: "While it's welcome the UK Government has finally listened to the Scottish Government, which has long called for full participation in Horizon this announcement simply confirms the folly of Brexit.
"The impact of three years of delays and uncertainty for this sector cannot be repaired overnight.
"On top of disrupted research and lost job opportunities, the ongoing lack of free movement limits EU researchers' ability to work in Scotland and vice versa.
"Ministers will be looking closely at the details of the agreement to ensure that Scotland's interests are fully represented.
"However, the fact remains that the only way to meaningfully reverse the damage of Brexit and restore the benefits Scotland previously enjoyed, is for an independent Scotland to re-join the European Union."
Comments
 0 comments
Want to join the conversation? Please or to comment on this article.