UK minister: Scottish Government opposition to new nuclear power 'plain wrong'
Claire Coutinho said nuclear is providing 'stable energy'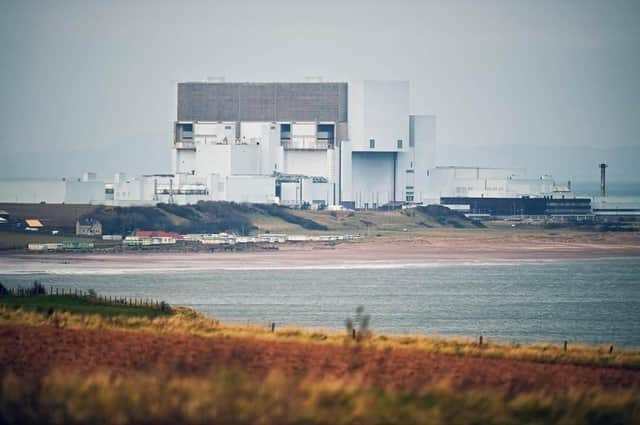 The Scottish Government's opposition to new nuclear power stations is "plain wrong", the UK Energy Secretary has said.
Claire Coutinho said there is international recognition that nuclear energy will be needed to help meet climate targets.
She said it was "really important" to make full use of the different parts of the UK's energy mix.
The UK Government previously unveiled plans to deliver up to eight nuclear reactors – the equivalent of one a year – by the end of this decade at existing sites down south.
However, it said new power stations would not be "imposed" on Scotland after SNP ministers expressed their opposition.
Scotland currently has only one nuclear power station, the Torness plant in East Lothian, after the Hunterston B site in North Ayrshire closed in January last year.
The Scottish Government opposes new nuclear power plants on environmental, safety and cost grounds.
Speaking to Scotland on Sunday, Ms Coutinho said the Scottish Government's position on nuclear power was "plain wrong".
She said: "It's really important as we think about those emissions that we desperately want to reduce so we can meet our climate change ambitions, that we're [making] full use of all the different parts of the energy mix that we have available, and nuclear is a really important part of that.
"That's why we're building not only new nuclear, but also small modular reactors which will help us have a stable base load for our future energy use."
Ms Coutinho added: "Everything that we've seen from nuclear is that it''s providing stable energy that we need and in a way that's very good for the overall environment.
"And that's why you see lots of countries which have ambitious climate change targets building nuclear at the moment.
"I work a lot with our international partners. There's a lot of interest around the world in making sure that we can support the nuclear sector, because people recognise that we're going to need it if we're going to reduce our greenhouse gas emissions enough to make sure that we keep our climate change targets on track."
Asked if she would like to see new nuclear power stations in Scotland, she said it was a decision for the Scottish Government.
Gillian Martin, Scotland's energy minister, said: "The Scottish Government does not support the building of new nuclear fission power stations in Scotland under current technologies. New nuclear power will take years to become operational, comes with significant environmental concerns and is very expensive – something which could push up household bills for consumers.
"Significant growth in renewables, hydrogen, and carbon capture provide the best pathway to net zero by 2045, and will deliver a climate friendly energy system that delivers affordable, resilient and clean energy supplies for Scotland."
Divisions have also opened up north and south of the border over North Sea oil and gas. First Minister Humza Yousaf has said plans to push ahead with new oil and gas licences fly in the face of climate obligations.
"What the UK Government has announced over the past few weeks and months will only slow down that just transition, which won't help the UK and certainly won't help the planet," he said earlier this week.
Comments
 0 comments
Want to join the conversation? Please or to comment on this article.