UK Government unveils new details for Erasmus replacement the Turing Scheme
The UK Government has unveiled new details for its Erasmus replacement, the Turing Scheme.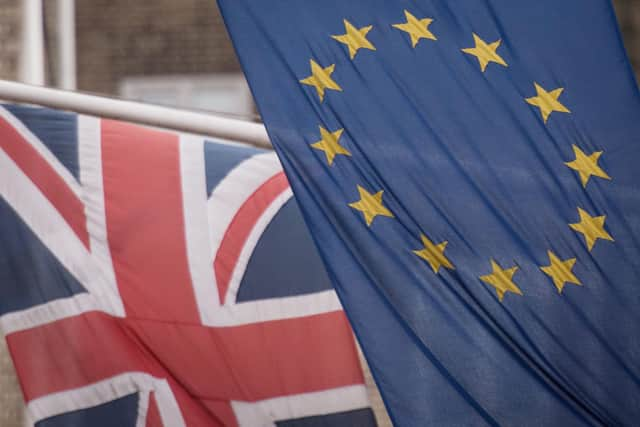 The UK Government has unveiled new details for its Erasmus replacement, the Turing Scheme.
Following the announcement in December of the new £110 million Turing scheme, a new website has gone live today with funding and eligibility details so that universities, colleges and schools to prepare for bids to open in Spring.
It comes after the UK left the Erasmus scheme as part of Brexit, meaning Scotland, England and Wales can no longer participate.
UK Government Minister for Scotland, Iain Stewart said: "Our International Education Strategy is vital to helping Scotland and the rest of the UK build back better from the coronavirus pandemic.
"A key part of this is the UK Government's Turing scheme which will enable school, college and university students of all backgrounds to take advantage of the benefits of studying and working around the world.
"The scheme is a great example of how we are a truly global Britain, enhancing existing partnerships while forging new relationships abroad." 
The UK Government insists the scheme will be "pioneering" and support students from all backgrounds to take advantage of the benefits of studying and working abroad.
As well as Turing Scheme applications, today they also outlined plans for a new international teaching qualification (iQTS) so teachers around the globe can train to world class standards and teach anywhere.
Universities Minister, Michelle Donelan said: "In these unprecedented times, having a proactive global education agenda is more important than ever so we can build back better from the pandemic.
Our world-class education is a vital part of our economy and society, and we want to support universities, schools, colleges and all aspects of the education sector to thrive across the globe.
"We are committed to making sure our students, particularly those from disadvantaged backgrounds, can benefit from studying and working abroad.
"Working with the British Council, we will open up the globe to our young people, and I look forward to seeing the exciting and enriching opportunities the Turing scheme will bring."
It comes as Scottish Government continues to try and keep the country involved with the EU's Erasmus scheme.
Ministers have held talks with the European Commission about allowing Scotland's students to still participate in the successful study abroad programme despite Brexit.
Last month more than 140 members of the European Parliament wrote to European Commission President, Ursula von der Leyen, asking her to look at options to allow both Scotland and Wales to stay in the scheme.
More than 2,000 students and staff from Scotland use the exchange programme each year.
Both Scotland's Higher Education Minister, Richard Lochhead and Welsh Education Minister Kirsty Williams have called the UK Government's decision not to continue with the programme "deeply disappointing".
In a joint statement last month, they said: "The Scottish and Welsh governments have always been united in our view that participation in Erasmus+ is in the best interests for the whole of the UK.
"The UK government's decision not to associate to the programme is therefore deeply disappointing, a decision that will see support for our most deprived communities cut, and opportunities for all our learners reduced."
If you haven't already, please consider supporting our trusted, fact-checked journalism by taking out a digital subscription.
Want to join the conversation? Please or to comment on this article.