After Tory peers warned they would join a mass cross-party revolt in the House of Lords, ministers have now quietly dropped plans to hold the report stage of the retained EU law bill in the Lords soon after Easter.
This is reportedly believed to be an attempt to avoid a row in the run-up to the local elections on May 4 at which the Tories are tipped to lose hundreds of seats.
The move is likely to anger hardline Brexiteers, including Jacob Rees-Mogg who first introduced the Bill. But it is seen as unavoidable by those in Government following deep opposition from business, as well as other parties.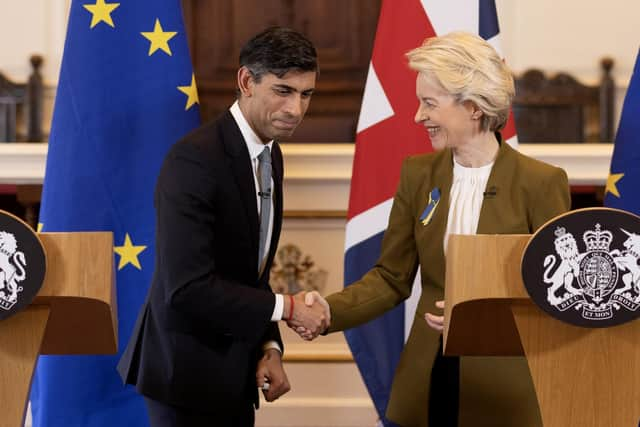 Under the Bill's provisions, more than 4,000 EU laws would be automatically scrapped at the end of this year, unless ministers decided there should be exemptions.
One complaint from its opponents is that both Houses of Parliament would be cut off from decisions on which EU laws should be ditched, ceding power to unelected civil servants and ministers.
This comes despite Brexiteers, including Mr Rees-Mogg, frequently saying leaving the EU would improve Parliament's sovereignty.
A group of Labour, Tory, Liberal Democrat and crossbench peers are understood to have been meeting in secret for weeks to plan amendments to the Bill.
A senior Tory peer said: "What I can tell you is that discussions are going on at the highest levels. Ministers are aware that if they do not make concessions, then they there is the prospect of the Government being defeated."