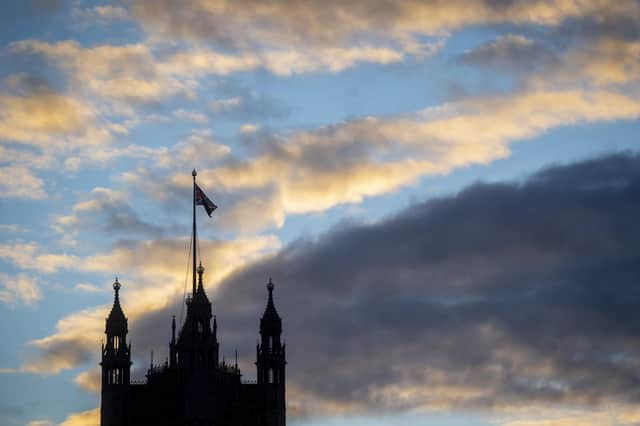 The All-Party Parliamentary Group (APPG), set up to conduct a rapid inquiry into the UK Government's response, heard from 65 witnesses in more than 200 hours of live evidence, as well as just under 3,000 separate submissions.
Chaired by Liberal Democrat Layla Moran MP, the APPG counts Tory MP Dr Dan Poulter, Labour MP Clive Lewis MP and the Green's Caroline Lucas among its members.
Ms Moran will unveil the report at a press conference this morning, which contains 71 key findings that inform 44 recommendations.
This includes the demand for the UK Government to work more closely with the devolved administrations, following repeated differences on restrictions.
It argues each devolved administration should retain the ability and capacity to respond to its own needs where necessary, but within the framework of an agreed four-nation strategy.
Speaking ahead of its publication, SNP MP Dr Philippa Whitford claimed Boris Johnson's Government needed to do more to support those isolating.
The APPG vice-chair said: "The idea of having repeated lockdowns is not a solution.
"A lockdown is when you are isolating everybody because you don't know who you are isolating.
"You need to make sure that they have some sort of protection, because if people can't feed their family, they're not going to stay off work.
"If you look at other countries, those isolated often are supported with their full salary.
"It needs to be a system and you need to be taking it right through because it's the isolating that stops the spread of the virus and you need to help them do it."
Dr Whitford explained the key to tackling the virus was "suppression" and that required Westminster to work more with the devolved nations.
She said: "The key things that are under control in Westminster are the borders, the external borders.
"When people were suddenly moving around to parts of the UK, the virus moves around.
"The four countries had to agree in principle for suppression and Westminster did not agree with that."
The Central Ayrshire MP explained a lack of powers was also a problem, with Scotland unable to implement stronger measures to finance not being devolved.
She said: "SAGE advised action should be taken on the 21 September and the day after that the First Minister was talking about no more household mixing, but said she would be going further if given financial powers.
"Finance and the borders are not devolved, even the testing, this Lighthouse labs and testing. The devolved governments are just told this is what you are getting.
"If the testing had been funded through the NHS, then we could have had Barnett consequentials."
Speaking after the vaccine approval announcement, Dr Whitford insisted "controlling Covid here and now is still absolutely critical".
She explained: "Not just for public safety, but also for the economy.
"One of the criticisms in the report is this false dichotomy between controlling the virus and getting the economy going.
"If people are afraid of going to a pub or a restaurant, they are not going to go. You need to show signs you are getting the virus under control."
If you haven't already, please consider supporting our trusted, fact-checked journalism by taking out a digital subscription.