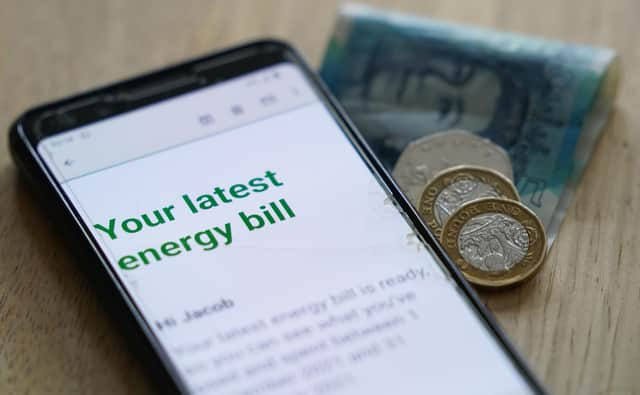 Labour's Shadow Chancellor Rachel Reeves instead called for a one-off windfall tax on energy giants, to pass on savings of £1,400 a year to households.
Ms Reeves will outline the package during her keynote speech at the Fabian's Conference on Saturday, and claim it can pass on the savings immediately.
She is expected to say: "Millions of households are still looking to a 40 percent increase in their energy bills, in April.
"On a week when temperatures fell below zero, I know many families and pensioners will be feeling the pressure particularly acutely.
"And at the same time, energy companies continue to enjoy record profits.
Talking about Labour's long-term plans, she is expected to say: "Sticking plaster politics is not enough.
"We cannot persist with walking into a crisis unprepared, and at the last minute producing hugely expensive fixes to get us through, while the underlying problems – those weakened foundations – remain untouched.
"That is why Labour has a plan to reach one hundred percent clean power by 2030 and retrofit millions of homes.
"These policies could save a typical household up to £1,400, generating savings not just for one year but for every year to come."
Under the current Energy Price Guarantee, a household using a typical amount of gas and electricity would pay £2,500 annually.
The new Energy Price Guarantee limited the October increase to 27 per cent, with a further increase of 20 per cent in April 2023.
Other measures propose by Labour include a new "insulation jump start" – a pot of funding to improve home insulation.
It follows Labour's call this week for the government to rule out a fuel duty rise at the Budget, if OBR projections show it's affordable.
If there is additional headroom in the upcoming Budget, the party is calling for it to go towards the cost of living crisis as a priority, starting by ensuring that fuel duty will not rise in the Budget.