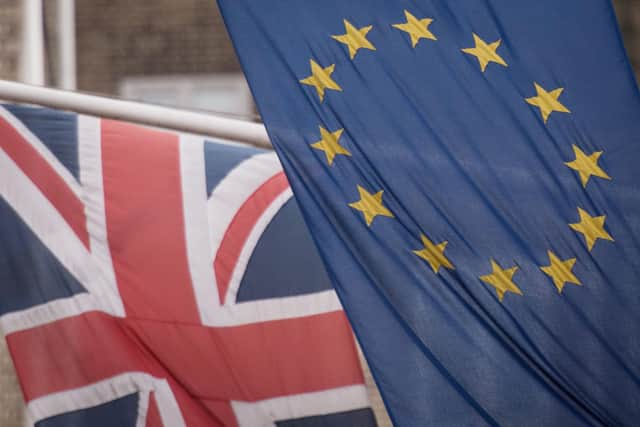 Environment Secretary George Eustice today claimed the talks were in a "crucial week" where a breakthrough needed to happen.
Appearing on Sky News, Mr Eustice insisted the talks were "nearly there" despite an apparent stalemate over fisheries.
He said: "We really are now running out of time and we have been saying that for some weeks.
"This is the crucial week, we need to get a breakthrough. I really do think we are now into the sort of final week or ten days.
"Of course if great progress were made this week and you were nearly there, it is always possible to extend those negotiations.
"David Frost has made clear that we are continuing the negotiations because we still think there is a prospect that we can get an agreement and while there is we should persevere with those.
"But there does come a point where for both sides the ability to ratify an agreement and get things sorted becomes quite difficult if you leave it too late and, of course, businesses do need to know where they stand on January 1."
Failure to find an agreement could see "irreparable damage" caused to the Scottish economy and result in a huge blow to GDP.
This morning also saw Mr Eustice suggest a no-deal Brexit offers "new opportunities for British farmers".
Dismissing fears from both the industry and opposition parties, the Camborne and Redruth MP suggested farmers would actually sell more.
He said: "In terms of most agricultural sectors, we are a net importer.
"And if you were to put tariffs on beef from Ireland or dairy products from Denmark or fresh produce from France, there would be new opportunities for British farmers."
The National Farmers Union has warned of crippling tariffs on the 60 per cent of UK food and drink that goes to the EU.
EU chief negotiator Michel Barnier insisted there were "reasons for determination" as he left his Westminster hotel.
Yesterday Foreign Secretary Dominic Raab suggested things were looking more positive, insisting "there's a deal to be done".
If you haven't already, please consider supporting our trusted, fact-checked journalism by taking out a digital subscription.