UK Government is 'shafting' Scotland by refusing to give it same Brexit terms as Northern Ireland, Ian Blackford claims
The UK Government is "shafting" Scotland by refusing to give it the same Brexit terms as Northern Ireland, Ian Blackford has claimed.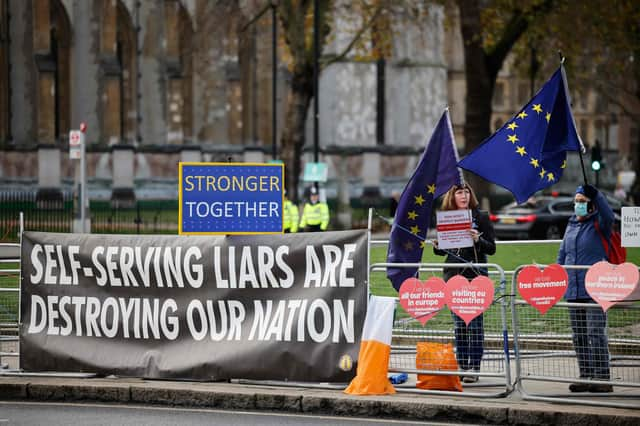 The SNP's Westminster leader today questioned why Northern Ireland was "getting the best of both worlds" in access to the single market and customs union, while Scotland missed out.
In a heated PMQs, the Ross, Skye and Lochaber MP demanded answers from Prime Minister Boris Johnson.
He said: "Yesterday, by this government's own admission, it was confirmed that Northern Ireland is getting 'the best of both worlds' - access to the EU's single market and customs union.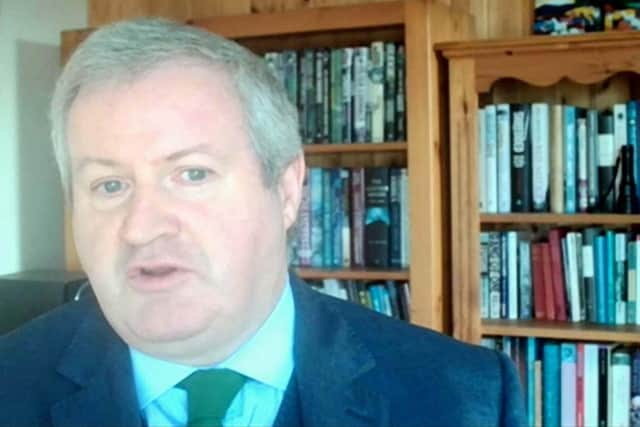 "This is great news for businesses in Northern Ireland, but leaves Scotland, who also voted Remain, dealing with the hardest of Brexits.
"What is good for Northern Ireland, Mr Speaker, is surely good enough for Scotland.
"Why is Scotland being shafted by this double-dealing - can the Prime Minister explain to Scottish businesses why this is fair?".
The Prime Minister refused to be drawn into the comparison, instead insisting Brexit was a benefit to Scotland.
He explained: "In common with the whole of the rest of the United Kingdom, Scotland will benefit from substantial access, of devolved powers for Scotland and will benefit from the regaining of money, borders and laws.
"As I never tire of telling [Mr Blackford] in spite of all his jeering, Scotland will take back control of colossal quantities of fish.
"That's something the people of Scotland deserve to exploit for the benefit of its communities."
A furious Mr Blackford claimed the answer was simply "spin" and demanded resignations.
He said: "The Prime Minister can spin all he likes, but everyone can now see the total contempt this UK Government holds for Scotland's interests.
"Members of his Scottish branch office told him how unfair and damaging it would be to deny Scotland access to the EU's single market and customs union, while at the same time delivering it for Northern Ireland.
"Ruth Davidson even said such an act would 'undermine the integrity of the UK'.
"The former Scottish Tory Constitution spokesperson said it would be "the end of the union".
"They, along with the former Scottish Secretary, said that if this were to happen they would all resign."
The PM accused Mr Blackford of doing a "gross injustice to Scotland".
He responded: "I believe, in spite of the slight negativity I detect from him, I believe Scotland along with the rest of the UK will benefit from a very strong trading relationship with our friends and partners across the channel whatever the circumstances, whatever the terms we reach tonight."
Mr Johnson will fly to Brussels later for dinner and talks on a post-Brexit deal with European Commission president Ursula von der Leyen.
Earlier the Northern Ireland issue had been raised at Scottish Questions by SNP MP Mhariri Black, who again criticised the UK Government over the Internal Market Bill.
Scotland Secretary Alister Jack said: "Through the fortunate position of Scotland being part of the UK, it doesn't have a land border it needs to worry about.
"With Northern Ireland the situation is different, it's special circumstances and we've resolved the problem as we said we would."
If you haven't already, please consider supporting our trusted, fact-checked journalism by taking out a digital subscription.
Comments
 0 comments
Want to join the conversation? Please or to comment on this article.