Reckitt, the firm behind household brands such as Dettol, Vanish and Air Wick, has been named as a 'principal partner' of the coming UN climate change conference in Glasgow, with Alok Sharma, the COP26 president, praising the company's "clear commitment to combating climate change".
However, a swathe of environmental groups have questioned the company's green credentials, given it uses more than 134,000 tonnes of palm oil products to make its goods every year.
The firm's suppliers include dozens of mills owned by Wilmar International, the world's largest palm oil trader, which has been implicated in deforestation activity and human rights abuses by groups including Amnesty International.
Greenpeace told The Scotsman that by allowing Reckitt to become a 'top tier' sponsor of COP26, the summit was being subjected to "greenwashing".
However, the UK Government said Reckitt met its "robust sponsorship criteria," adding the COP26 sponsors would ensure the event provides "value for money".
The Cabinet Office announced on Tuesday that Reckitt would be the "official hygiene partner" of COP26, joining the likes of SSE, Sottish Power and Sky as high-level sponsors of the conference, described by John Kerry, the US climate envoy, as the world's "last best chance" to avert climate catastrophe.
The press release described Reckitt as "one of the world's most recognisable hygiene brands", with the firm's chief executive Laxman Narasimhan stating the deal reinforced its commitments to combat climate change. But it omitted to mention the numerous criticisms and concerns around the company's own sustainability practices.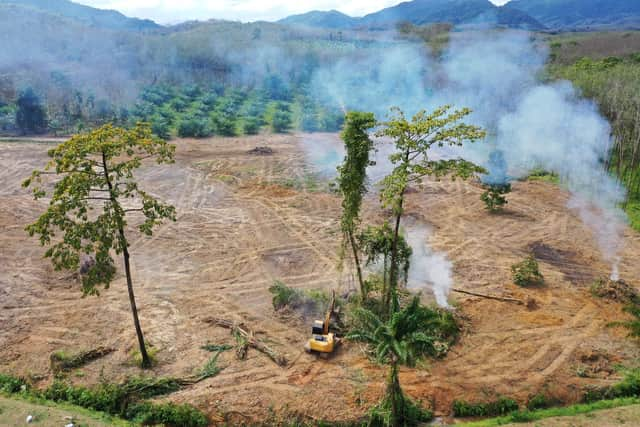 Reckitt's own list of mill suppliers, produced in 2019 as part of a transparency and traceability initiative, includes 44 separate sites across Indonesia and Malaysia owned by Wilmar.
In December, Mighty Earth, the environmental campaign group, claimed an area of natural forest the size of 1,500 football fields had been cleared in eastern Indonesia by one of Wilmar's suppliers.
Jhonlin, another mill firm named on Reckitt's supplier list, has been accused by Chain Reaction Research, a Washington DC-based deforestation think-tank, of clearing around 5,900 hectares of forest in 2019 and about 5,000 hectares the previous year. Reckitt said that since the list was compiled, Jhonlin has ceased to be part of its supply chain.
Reckitt has also been adjudged by WWF to be "lagging behind" in its duties as a responsible user of palm oil, scoring just 6.8 out of a possible 22 in an analysis by the leading conservation organisation.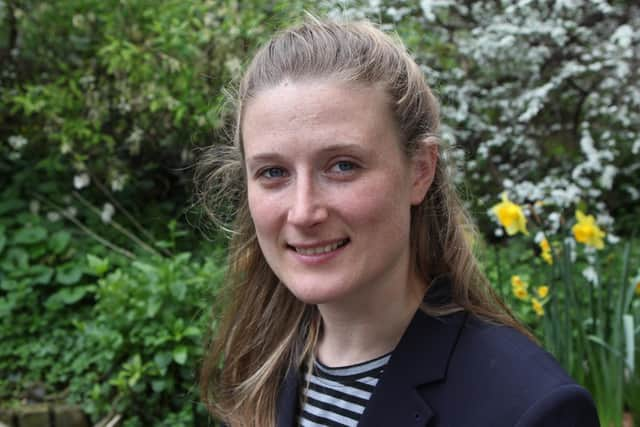 The company said it was working with its suppliers to prevent deforestation, and taking steps such as using satellite technology to monitor its supply chain, and working with the Earthworm Foundation. It also aims to use 100 per cent renewable electricity by 2030 and to become carbon neutral by 2040.
However, Rebecca Newsom, head of politics at Greenpeace UK, said for any COP26 sponsor to be involved in "climate wrecking activities" suggested "greenwash is at play".
"Delivering a safe, clean conference is paramount, but delivering a green one should be as well," she said. "To qualify for sponsorship, companies like Reckitt, which committed but failed to remove deforestation from its supply chain by 2020, should be made to clean up their own act first.
"Without this condition, all the UK Government is doing is enabling it to hide its role in the climate crisis with a PR fig leaf."
Mary Church, head of campaigns at Friends of the Earth Scotland, said Reckitt was "the latest in a string of UK Government-appointed corporate COP26 sponsors with dodgy environmental records".
"Big corporations use the prestige of sponsoring events like these to distract from the dirtier, more polluting side of how they make their money, and gain privileged access to decision makers," she said.
"COP26 cannot be allowed to become a shop window for greenwashing rather than delivering the real leadership needed to tackle climate breakdown."
SNP MP Deidre Brock, the party's COP26 spokeswoman, said: "Reckitt is knee-deep in the deforestation accompanying palm oil production, but it's being allowed to sponsor COP26 to help clean up its public profile.
"Greenwashing reputations is pretty much always distasteful, but using an international climate change conference for it is a step beyond."
Mark Ruskell, environment spokesman for the Scottish Greens, said: "The UK Government seems determined to use COP26 as a greenwashing platform for planet-wrecking companies to try and claw back some credibility. Reckitt do not get to claim green credentials when they are part of the problem."
In a statement, Reckitt said it was "working with suppliers to reduce their environmental footprint, to prevent deforestation and progressively regenerate key ecosystems".
The company added: "Protecting our forests and preventing deforestation are critical to our planetary health and public health. That's why zero deforestation is central to our palm oil strategy. We believe in responsibly sourcing all the natural raw materials used in our products, including palm oil, and are members of the Roundtable on Sustainable Palm Oil.
"We are committed to increasing the percentage of certified sustainable palm oil each year until all our palm oil is certified. Alongside that commitment, we are working with stakeholders representing around 40 per cent of the whole palm oil network, including governments, industry, local communities and smallholders to capture and limit negative impacts not covered by certification."
A spokesman for the UK Government said: "The COP26 sponsors ensure the summit will provide value for money to the UK taxpayer.
"All our sponsors have met the robust sponsorship criteria, which includes making net-zero commitments with a credible action plan to achieve this, independently verified through the science-based targets initiative.
"They have also joined the Race to Zero, which requires them to set credible action plans for reducing their emissions in line with the goals of the Paris Agreement."
A message from the editor:
Thank you for reading this article. We're more reliant on your support than ever as the shift in consumer habits brought about by coronavirus impacts our advertisers. If you haven't already, please consider supporting our trusted, fact-checked journalism by taking out a digital subscription.