UK economy: Surprise surplus only makes Chancellor Jeremy Hunt's job harder ahead of Budget
It is fair to say with polling where it is, the UK Government needs a win, and soon.
YouGov puts the Tories on just 22 per cent, with Labour riding high on 50 per cent. There has been little new leader bounce, if any.
But approaching the Budget on March 15, there is an opportunity, for Mr Sunak to once again set out why his party can make Britain better.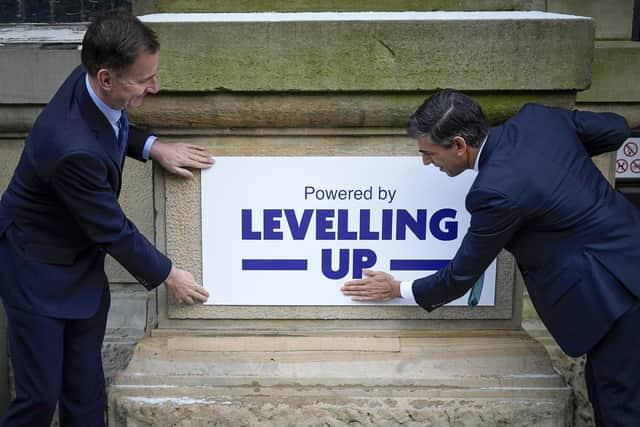 The Prime Minister has tried before, but relied on five priorities rather than policies, with constraints in the public purse leaving him only able to offer ideas, rather than the substantial investment wanted in so many Government departments.
Earlier this week, there was little expectation of this changing in the budget, with Britain's finances in dire straights following the Russian invasion of Ukraine, Covid, and Liz Truss's mini-budget.
Speaking to Tory MPs these past weeks, there was an acceptance the Budget would lack surprises, instead continuing to be a juggling act offering intent, rather than big spending.
However, new figures show total tax revenues have actually gone up, rising 13.2 per cent in January from the same month a year ago.
This is a welcome boost for the public purse, Chancellor Jeremy Hunt can argue it supports his theory the economic forecasts are wrong, and also suddenly has more spending power than he expected.
The thing is, he does not want to spend it, instead setting the money aside to bring down the annual deficit and long term the UK's total debt.
Unfortunately for him, these more sweeping goals are not in line with what his party, opposition or indeed the country want.
The Tory right have already demanded tax cuts, while public sector workers denied a pay rise may now feel differently due to the change in fiscal circumstances.
Instead of celebration, there is now growing pressure on Mr Hunt to move away from the plan and spend. Mr Sunak and the Chancellor need a win, but with a message of tough decisions, this unexpected boost in the public coffers gives them options they did not want.
Comments
 0 comments
Want to join the conversation? Please or to comment on this article.