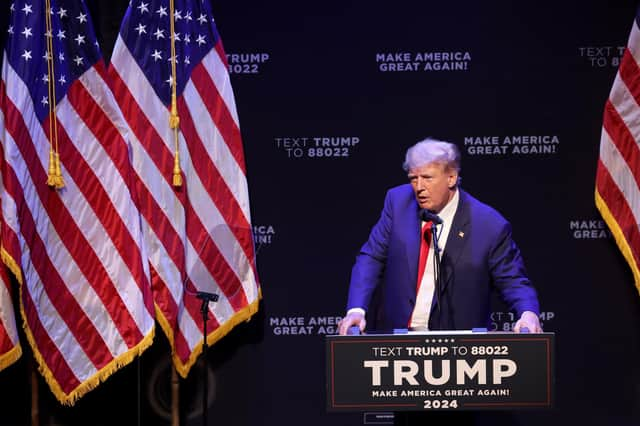 Mr Trump, the first former US president to face criminal charges, is set to be arraigned on Tuesday after his indictment in New York City, court officials said.
Mr Trump's indictment came after a grand jury probe into payments made during the 2016 presidential campaign to quash allegations of an extramarital sexual encounter.
The investigation looked at six-figure payments made to porn actress Stormy Daniels, who claims she had an adulterous affair with the former president and was paid $130,000 to keep quiet.
Mr Trump denies any sexual relationship with Ms Daniels.
An issue is whether any payment was recorded as a business expense given falsifying business records is illegal in New York.
The extent of the charges facing Trump are currently unknown as the indictment will remain sealed until the hearing.
Mr Trump will plead not guilty and denounced the investigation as a "scam", a "persecution", an injustice and a political low blow aimed at damaging his 2024 presidential run.
Mr Trump was asked to surrender on Friday, but his lawyers said the Secret Service needed more time to make security preparations, according to reports.
Mr Trump is expected to be detained for several hours of while being fingerprinted and photographed.