Speaking at the daily coronavirus briefing on Monday, chief medical officer Dr Gregor Smith said researchers would analyse whether the vaccine prevented people from suffering long-term lingering symptoms as a result of Covid-19 infection, but said the vaccine programme was in the early stages and it was so far unclear.
Thousands of people in Scotland are believed to still be suffering from the effects of long Covid, which means they are experiencing ongoing symptoms weeks or even months after the initial illness has passed.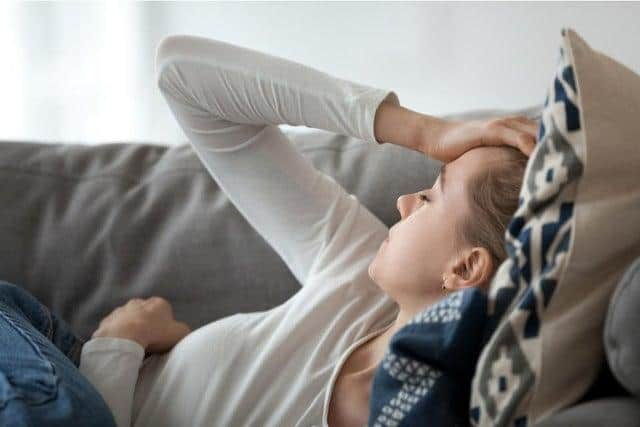 Many people with long Covid did not have severe illness in the first place, with many of them suffering no more than a flu-like illness for a few days.
Dr Smith said: "At this moment in time, there isn't sufficient data to suggest any influence on long Covid. It is clearly something that research groups will be looking at over time, but at this moment in time we're too early in the vaccination programme to assess them."
In many cases, people who have suffered with long-lasting effects of the virus were fit, active and healthy.
The long-term symptoms that some people experience often vary widely and encompass both physical and neurological effects, with these lasting into weeks and even months in some cases.
The most common symptom of long Covid is severe fatigue, while other sufferers have reported breathlessness, a persistent cough, joint pain, muscle aches and mental health problems.
Scientists have not yet discovered why some people's recovery from coronavirus is more prolonged, but a weak or absent antibody response, reinfection, inflammatory or other immune reactions, or mental factors such as post-traumatic stress, could all be contributing factors, a British Medical Journal report claimed at the end of last year.
Long-term respiratory, musculoskeletal and neuropsychiatric sequelae have all been described as symptoms of other coronaviruses, such as SARS and MERS, and these have parallels with some of the effects of long Covid. The condition has been compared to other long-term chronic illnesses such as ME.
A message from the Editor:Thank you for reading this article. We're more reliant on your support than ever as the shift in consumer habits brought about by Coronavirus impacts our advertisers.
If you haven't already, please consider supporting our trusted, fact-checked journalism by taking out a digital subscription.