Theresa May warns Brexit must not lead to 'nationalism and isolationism'
Theresa May has warned Brexit must not lead to "nationalism and isolationism".
The former Prime Minister last night hit out at at a series of Boris Johnson's decisions such as cutting the foreign aid budget, and warned his actions threatened to undermine his plans for a 'Global Britain'.
Mrs May made her intervention after the international trade secretary Liz Truss claimed poorer countries would be offered "more generous" terms to trade with the UK because of Brexit.
She said: "Sadly, what we saw last week in the United States shows us how fragile the value of democracy can be when it is under pressure from populism and nationalism, fuelled by messages disseminated on social media.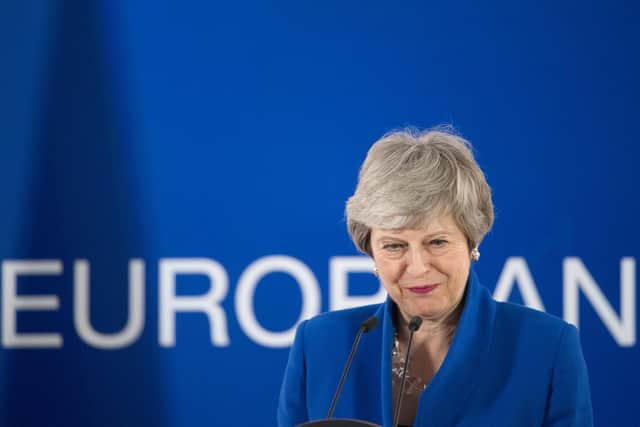 "And at the current point for the United Kingdom – post-Brexit, dealing with Covid, yet to deal with the societal and economic impacts of dealing with Covid – it is absolutely imperative that we reject any push towards nationalism and isolationism and that we recognise the importance of Global Britain.
"We need to move away from the world of strong men facing up to each other."
Instead, Mrs May called for the UK Government to improve relations with other countries and remember what makes Britain great.
She said: "We need to find more ways in which we can work with those who share our values because those values are under threat and we need to work together to protect them.
"Global Britain has that position this year that enables us to do this. But in order to do this, we need to live our values ourselves.
"And I have to say to the government that threatening to break an international treaty shortly after signing it, that threatening to break international law and that cutting our international aid, does not enhance our impact of Global Britain. In fact, it makes it harder for us as Global Britain to get our message around the world.
"We have been respected because of our 0.7 per cent. Respected because of what we do, not just because we're British."
The Maidenhead MP also issued a stern warning over the future of the Union, saying a broken-up UK would have less influence.
She explained: "The United Kingdom has a seat on the Security Council of the United Nations."
If you haven't already, please consider supporting our trusted, fact-checked journalism by taking out a digital subscription.
Comments
 0 comments
Want to join the conversation? Please or to comment on this article.