The Scotland constituency where wages have fallen £6,000 since Tories came to power - Labour
Scots have suffered a "devastating" fall in wages since the Conservatives came to power at Westminster, Labour claimed as it said workers in some parts of the country have seen an average annual fall of almost £6,000.
Analysis by the party of data published by the Office for National Statistics (ONS) suggests real wages in Scotland have fallen by 2.3 per cent since 2010 when inflation is taken into account.
The party said that meant Scots have suffered an average drop in income of £779. But Labour claimed regional variations mean there has been an average fall of £5,995 in Edinburgh South – a drop of 14.3 per cent.
In Glasgow North West, wages are said to be £4,198 lower than in 2010, a drop of 11.2 per cent, with a fall of £3,807 (9.8 per cent) in Aberdeen South.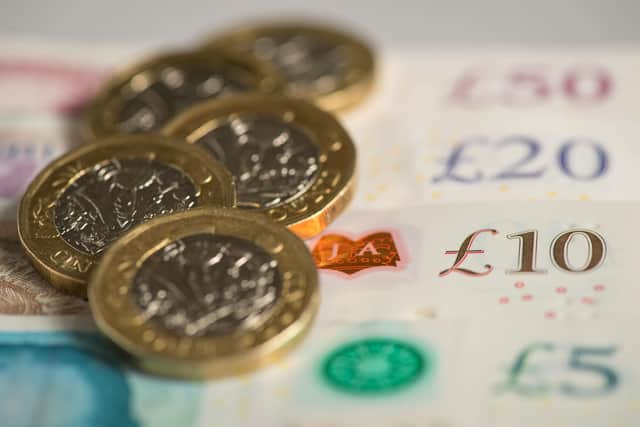 Labour shadow Scottish secretary Ian Murray – the MP for Edinburgh South – hit out at the Tories, saying: "This is a complete failure of the Government and shows the devastating impact on pay packets across Scotland.
"The Conservatives' utter failure to grow the economy means that real wages are lower now than when they came to power.
"In my Edinburgh South constituency, salaries have fallen by over 14 per cent since 2010, resulting in a £6,000 real-terms pay cut.
"Disposable income has also suffered its largest fall on record as more and more is paid out in rent, mortgage repayments or bills, resulting in a cocktail of disaster for working people."
Labour shadow chancellor Rachel Reeves said: "These figures don't just underline a lack of growth under the Tories, they show the complete failure over 12 years to build an economy that actually works in the interests of working people."
A UK Treasury spokesperson said: "We are committed to ensuring wages go further and people can keep more of what they earn.
"We have already given the National Living Wage the biggest-ever cash rise, meaning an extra £1,600 a year for a full-time worker.
"Since 2010, we have also increased the tax-free allowances for both income tax and national insurance by more than inflation – roughly doubling them in cash terms to take millions more people out of paying tax altogether.
"However, high inflation driven by Putin's invasion of Ukraine is slowing economic growth across the world and no country is immune.
"But we have a plan that will halve inflation this year, while laying the foundations for long-term growth through record investment in infrastructure and new industries."
Comments
 0 comments
Want to join the conversation? Please or to comment on this article.