The key areas Sir Keir Starmer needs to fix for Labour before the next UK general election
Sir Keir Starmer today celebrates three years as Labour leader, but despite significant progress there is still much to be done.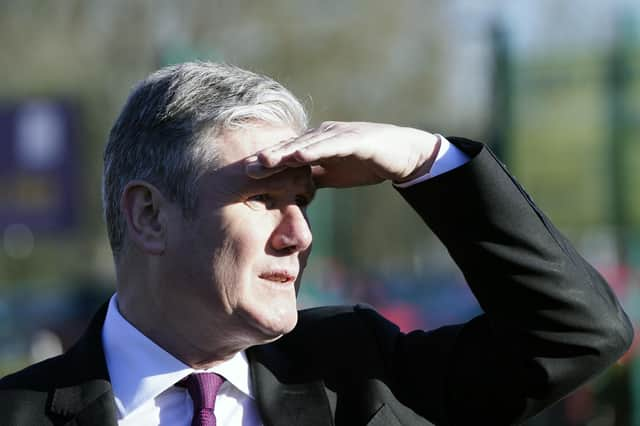 To his credit, he has restored a party floundering in the polls and made them electable again, free of the baggage that so heavily weighed down his predecessor.
When he took office on April 4, 2020, Labour was 22 points behind the Tories. His party now sits 18 points ahead, according to the latest figures.
This also comes from a self-confessed "ruthless" approach that has seen his office take over the party's machinery and oust candidates considered damaging to the cause, such as former Labour leader Jeremy Corbyn.
A life-long public servant, Sir Keir is free of much of the baggage of Mr Corbyn, with the attempts to question his character so far being limited to a lie about Jimmy Savile from Boris Johnson, a beer while working that was allowed under the restrictions, and the fact he is actually wealthy because he set up a donkey sanctuary for his disabled mother.
In short, it is going rather well. But unfortunately for him, and frustratingly for Labour spinners, not quite well enough.
Despite Labour's strong polling, the public still appear wary of the former chief QC, perhaps due to his abandonment of his pledges when running as leader.
YouGov polling had 31 per cent saying Sir Keir had done well setting out a clear vision for the party over the past three years, but 47 per cent said he had done badly. Prime Minister Rishi Sunak is also still trusted more than Sir Keir on the economy, even if his party isn't.
This struggle can be seen in his numerous attempts at slogans, including but not limited to "another future is possible", "under new management", "a new leadership", "secure, protect, rebuild", "a new chapter for Britain", "work, care, equality, security", "on your side" and "build a better Britain".
Ahead of the next election, Labour needs to be clearer on its policies, conveying what it wants to do and why. While Scottish Labour are now more involved with the manifesto, there are still concerns not enough is being offered beyond "not Tory".
Comments
 0 comments
Want to join the conversation? Please or to comment on this article.