The cash behind our MPs: All the foreign trips, freebies and donations given to Scotland's 59 MPs - Part Two
Scottish MPs have received free event tickets, trips to far-flung countries, as well as thousands in donations since their elections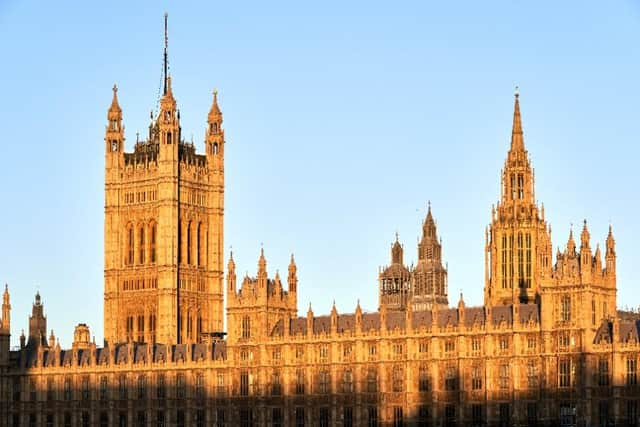 Scotland's 59 MPs are a mixed bunch from a broad church of political views, but they all provide a route for those with money and power to influence politics at a national level.
In this series, we take a look at each MP elected to the House of Commons in the 2019 general election who will represent Scotland for the next four-and-a-half years.
We will examine the foreign trips, freebies, outside work and donations to see who is contributing to the people you elect to represent you.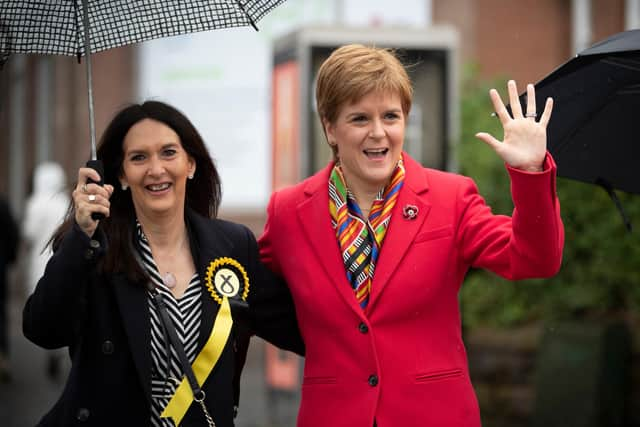 We will also work through the list of Scottish MPs alphabetically, beginning with Hannah Bardell and ending with Pete Wishart, with 15 MPs per day. You can find Part One here, running from Hannah Bardell to Ronnie Cowan. This article will list MPs from Angela Crawley to Neale Hanvey, as well as controversial MP Margaret Ferrier.
We are also beginning this exercise from 2010, rather than the earliest date for some of those elected, 2001. For the purposes of this article, we are not including anything which involved a fee being donated directly to charity which can include fees for newspaper columns and other work.
Many of the foreign trips are part of the workings of All-Party Parliamentary Groups (APPGs), which are groups of MPs who work together around one issue or country.
Angela Crawley – Lanark and Hamilton East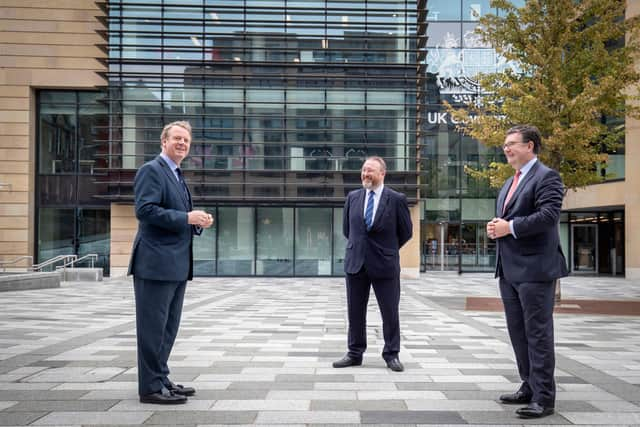 Elected as part of the SNP surge in 2015, Ms Crawley sits on the Women and Equalities Committee. In her five years as an MP, she has not registered any foreign trips, gifts, or donations.
Another of the 2015 intake for the SNP, Mr Day has served on several different committees including the public accounts committee and his current job as a member of the petitions committee. He is also the SNP spokesperson for public health and primary care, a post he has held since January 2020.
Among his foreign trips include:• In February 2016, a visit to Jerusalem and the West Bank, paid for by Fateh Movement UK branch. Worth £650.• In July 2016, he was part of a trip to the Maldives, paid for by the Maldives ministry for foreign affairs. The APPG for the Maldives met with politicians, political prisoners, and members of the judiciary. It was worth £4,634.
In personal gifts, Mr Day received:• An internal flight from Mumbai to Trivandrum in India worth £650, paid for by Goodwin Jewellers PVT Ltd in August 2018. Mr Day said when registering the gift that this was accepted as part of a detour on a family holiday.He spent the trip discussing with the donor and other businesses and volunteers, business opportunities within the UK and charitable activities relating to the then-ongoing flooding in Kerala.In donations he received:• In June 2015, a donation of £2,500 from Sandra Stevenson.
Martin Docherty – West Dunbartonshire
Elected in 2015, Mr Docherty is the parliamentary private secretary to his Westminster leader Ian Blackford as well as a member of the defence committee.
He has only ever been on one trip. In October 2016 he took part in a trip to Islay, worth £379. It was paid for by the Scotch Whisky Association and was with the APPG on Scotch Whisky.
Elected in the December 2019 election with a majority of nearly 4,000, unseating the Conservative MP Kirstene Hair, who now works as a special adviser to Scots Tory leader Douglas Ross, Mr Doogan is the SNP's spokesperson for agriculture and rural affairs. He has not registered any gifts, outside income or foreign trips since his election.
Allan Dorans – Ayr, Carrick and Cumnock
Also elected in the 2019 election, beating the replacement Tory candidate for incumbent Bill Grant, Mr Dorans is a team member for the SNP's foreign affairs department. He has not registered any gifts, outside income or foreign trips since his election.
David Duguid – Banff and Buchan
Elected in 2017, taking Alex Salmond's former seat from Dr Eilidh Whiteford, Mr Duguid serves as a junior minister in the Scotland office for the Conservative government. In terms of outside income, he received £2,400 for four appearances as a temporary member of the MP4 rock band, made up of four current or former members of Parliament, on the Dave show Unspun, paid for by Avalon Productions.
He has registered no foreign trips, but has received thousands in donations. In July 2017, he received £7,500 from the Scottish Unionist Association Trust.After the general election in December 2019, he registered donations in January 2020 from Stalbury Trustees and Lord Philip Harris, worth £5,000 and £3,000 respectively. The Stalbury Trustees include the Marquess of Salisbury, a former leader of the Conservatives in the House of Lords, while Lord Harris is a businessman and long-time Tory donor.
Marion Fellows – Motherwell and Wishaw
Elected in 2015, Ms Fellows is the SNP spokesperson for disabilities and the party's whip in Westminster. She has not registered any foreign trips, gifts or outside income since her election.
Margaret Ferrier – Rutherglen and Hamilton West
The controversial MP, who was stripped of the SNP whip after it emerged she travelled to London and back while first awaiting the results of a Covid test and then following a positive result, was first elected in 2015 before losing to Labour's Ged Killen in 2017. After winning back the seat in 2019, she now sits as an independent with her future as an MP in doubt.
Her only foreign trip, gift or outside income was during her first term as an MP. In February 2017, she travelled to the West Bank and Israel on a fact-finding mission paid for by Medical Aid for Palestinians. It was worth £1,390.
Stephen Flynn – Aberdeen South
Elected in 2019, Mr Flynn is the SNP's deputy spokesperson for the Treasury. He has only registered income from his position as a councillor, which he has since stepped down from. He was the former SNP group leader on Aberdeen City Council but resigned to focus on being an MP.
He earned £4,793 while doubling up as a councillor while an MP, and £324 as a part-time office manager for an SNP MSP. He has registered no foreign trips or gifts.
Patricia Gibson – North Ayrshire and Arran
Elected in 2015, Ms Gibson is the SNP's spokesperson for consumer affairs and sits on the backbench business committee. Other than the sale of a house worth more than £100,000 in 2017, she has not registered any foreign trips, gifts, or donations since her election.
Patrick Grady – Glasgow North
First elected in 2015, Mr Grady is the SNP's chief whip in Westminster and previously worked as their spokesperson on international development. He is also an unpaid member of the Westminster Foundation for Democracy's Board of Governors, run through the Foreign Office.
During his time as an MP, he has travelled to Colombia and Islay. In October 2016, he visited the Scottish island as part of an APPG on Scotch Whisky trip, paid for by the Scotch Whisky Association. It cost £379.
Nearly two years later in August 2018 he travelled to Colombia, paid for by ABColombia, an advocacy group of charities including CAFOD and Oxfam. The trip was to learn about the situation of human rights in Colombia, the progress of the peace process and impact of multinational investment on local communities, and the role of ABColombia in supporting these communities. it was worth £4,678.He also received a donation of £2,000 from Allan Gow in June 2015.
Elected in 2015, Mr Grant is another of the SNP's deputy spokespeople on the Treasury and former spokesperson on Brexit. Since his election he has registered no external income or gifts, but has noted two foreign trips.
• In April 2019 he was part of a trip to Portugal, to attend and speak at Horasis Global meeting, worth £361 with flights paid for by parliamentary expenses. Paid for by Horasis Global Visions Community.
• In October 2019 while SNP spokesperson for Brexit, he travelled to Brussels, paid for by Best for Britain (UK-EU Open Policy Ltd) for meetings with EU Parliamentary representatives to discuss Brexit negotiations. The trip was worth £674.50.
Neale Hanvey – Kirkcaldy and Cowdenbeath
The controversial MP was initially elected as an independent due to allegations he had posted antisemitic material on social media. Initially suspended by the SNP ahead of the 2019 election, he beat the Labour party's shadow Scottish secretary Lesley Laird with a majority of more than 1,200 votes.
However, in March 2020 he was readmitted to the SNP after undergoing anti-antisemitism training, and joined the SNP group of MPs in Westminster. He sits on the health and social care committee and also works as part of the SNP's health group. Since his election he has not registered any outside income, gifts or foreign trips.
This data has been compiled based on information publicly accessible on the House of Commons' Register of Members' Financial Interests available here. Because of this, we have not approached any individual MP for comment on this story.
A message from the Editor:
Thank you for reading this story on our website. While I have your attention, I also have an important request to make of you.
The dramatic events of 2020 are having a major impact on many of our advertisers - and consequently the revenue we receive. We are now more reliant than ever on you taking out a digital subscription to support our journalism.
By supporting us, we are able to support you in providing trusted, fact-checked content for this website.
Joy Yates
Editorial Director
Comments
 0 comments
Want to join the conversation? Please or to comment on this article.