Data released on April 7 by the alliance revealed that at least 2,802 people employed by local authorities in 2019-20 received more than £100,000 in total remuneration.
This was an increase of 135 employees receiving more than £100,000 in 2018-19.
Who are the TaxPayers' Alliance?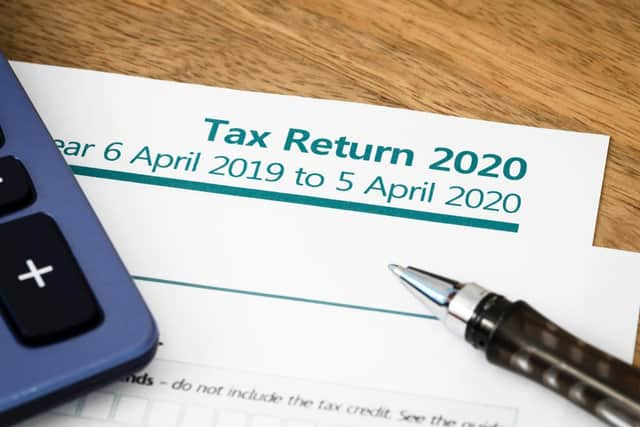 The TaxPayers' Alliance are a grassroots pressure group who campaign for lower taxes in the UK.
They are based in central London and, according to their website, have 75,000 supporters nationwide.
They were launched by Matthew Elliott and Andrew Allum in 2004, with the group aiming to provide a voice for "ordinary taxpayers fed up with government waste, increasing taxation, and a lack of transparency in all levels of government."
Their view is that while taxes are rising, few improvements have been seen in the quality of schools, hospitals and transport.
They believe that unsustainable public spending will burden the next generation, and that high taxation "stunts economic growth", reducing "incentives to work, invest and save".
How are they funded?
The TPA is funded by over 3,000 supporters, with the organisation raising £815,000 in total in 2020.
In the history of the organisation, they've received 25,000 individual donations with the average value of donations currently standing at £497.
The TPA says only a very small number of their donations - fewer than 1 per cent - come from corporate sponsors.
They do not receive taxpayer money and operate without debt, according to their website.
What is the Town Hall Rich List?
Since 2007, the TPA has compiled a list of council employees in the UK who are remunerated £100,000 per year or more.
The idea of the list is to keep track of where taxpayer money is going, and how much council employees are being paid - especially against a backdrop of rising taxes for the public.
What were this year's findings?
The number of council employees in receipt of £100,000 or more across the UK was found to be 2,802 - an increase on last year.
Essex was found to be the local authority with the greatest number of employees being paid in excess of £100,000, with 40 employees receiving this amount or higher.
Glasgow had the highest number of employees in receipt of £150,000, with 14 staff receiving this amount or higher.
The deputy chief executive at Coventry council, meanwhile, was the highest remunerated council employee for the year 2019-20, receiving £573,660 in total.
In the report, the TPA points out that while the number of council employees receiving over £100,000 in total remuneration has risen to the highest level since 2013-14, taxes are rising for ordinary people.
"For the average (band D) property, taxpayers in England will have to pay a council tax rise of 4.4 per cent or an extra £81 per year in 2021-22", the report said.
"Wales will see an average increase of 3.8 per cent. Scottish councils have frozen 2021-22 council tax rates at 2020-21 levels. This is in exchange for receiving a cash grant from the Scottish government equivalent to a three per cent council tax increase", it added.