Tax on internet giants should be trebled to boost Scotland mental health services, say Liberal Democrats
The Scottish Liberal Democrats will argue a higher tax on internet giants 'could save lives'
A tax on internet giants such as Facebook and Google should be trebled, with the money used to boost mental health services for young people, the Scottish Liberal Democrats will say today.
Alex Cole-Hamilton, the party's leader, will tell its conference in Edinburgh the move would raise £1.5 billion next year alone and "could save lives".
He will say the Digital Services Tax, which was introduced in April 2020 and charges 2 per cent on the gross revenues of the digital titans, should be "the vehicle to exact proper recompense for the harm they are doing".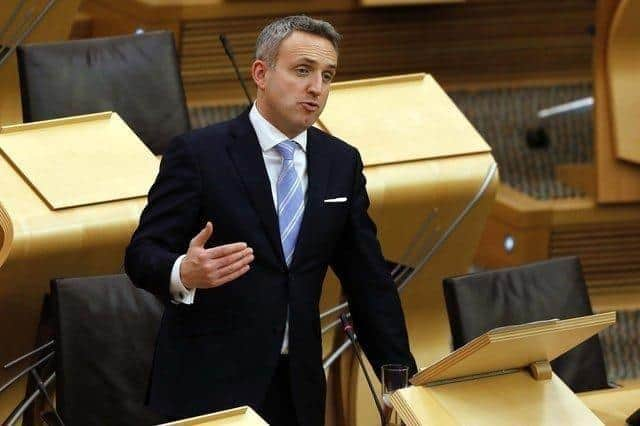 Elsewhere, the Lib Dem conference is set to feature debates on council tax, removing dangerous concrete from public buildings, the future of the economy and energy, as well as an in-conversation event with Nazanin Zaghari-Ratcliffe.
The Lib Dems, Labour and the Conservatives all back the SNP's decision to freeze council tax in Scotland next year. However, they insist the move should be properly funded. The Greens, who are in government with the SNP, have raised concerns about the impact on frontline services.
Speaking in Edinburgh, Mr Cole-Hamilton is expected to say: "Half of parents say their child has experienced mental ill health. It is a national crisis. I have met countless families trying to get their child seen. I'm really worried about how much social media is a part of this.
"As a political leader I've seen my fair share of its dark side, of online abuse. But for young people it can feel like there is no escape. [A total of] 97 per cent of them are now on social media, and for big chunks of the day.
"It's shattering their mental health. It can impact their sense of self-worth and cause them to hate their own appearance. When they are telling us it is doing them harm, and they are, we should listen.
"Clamping down on harmful content is essential. But we need to look deeper at the damage the social media giants have wrought, at the shattered pieces of childhood that lie in the margins of their profits. It's time for them to pay.
"The Digital Services Tax is paid by the largest social media sites. This should be the vehicle to exact proper recompense for the harm they are doing.
"Liberal Democrats would treble that tax to raise £1.5bn next year alone. That could unlock up to £150 million for the Scottish Budget in Barnett consequentials. That could help boost mental health support in schools, get more professionals close to where you live, and guarantee that whenever a young person needs help it will come fast.
"This is an opportunity to build world-class mental health services for Scotland. Conference, this could save lives."
The Lib Dems have separately demanded answers from the Scottish Government in recent months over the use of a potentially dangerous form of concrete in public sector construction – another issue that will be debated at the conference.
Mr Cole-Hamilton has warned that rectifying faults posed by reinforced aerated autoclaved concrete (RAAC) could cost hundreds of millions of pounds.
Comments
 0 comments
Want to join the conversation? Please or to comment on this article.