Spitting Image: Scrapping episodes of Spitting Image featuring the late Queen cost £9m, says ITV
ITV says it was forced to write off episodes of Spitting Image featuring the Queen following the monarch's death last year – at a cost of £9 million.
The figures were revealed as part of ITV plc's 2022 cost breakdown and full year results for the period ending December 31 2022.
The report revealed that following the Queen's death, on September 8, the broadcaster had incurred "significant additional costs" relating to its coverage.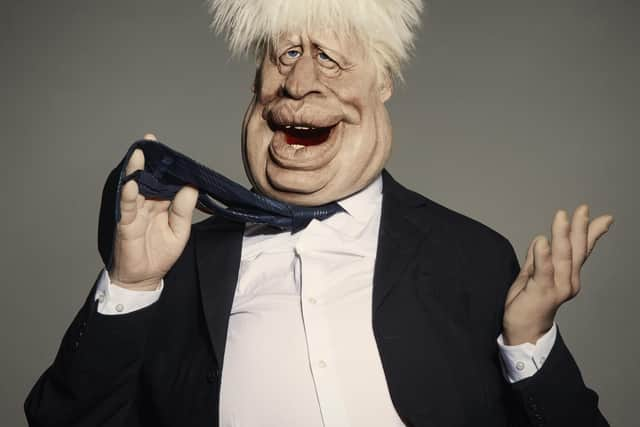 "Following the passing of Her Majesty Queen Elizabeth II in September 2022, the M&E business incurred significant additional costs related to news coverage over and above normal day‑to‑day costs," the report stated.
"The business has also written off the remaining Spitting Image episodes featuring the Queen, as they could not be effectively edited and so it is highly unlikely they will ever be screened.
"In total the business has incurred £16 million of costs in relation to this which is considered exceptional."
It later added that the cost of writing off the Spitting Image episodes featuring the late monarch had been £9 million, and that the total costs did not reflect the financial impact of the advertising "blackout" during the period.
The satirical puppet-show is known for taking aim at high-profile figures including Donald Trump, Boris Johnson and the Duke and Duchess of Sussex.
Harry and Meghan's puppets made their stage debut last month in the theatrical production Idiots Assemble: Spitting Image Saves the World, featuring alongside other famous faces including Stormzy, Tom Cruise and the King.
The popular sketch show made its return on BritBox in September 2021 following its revival in 2020 for the first time in 24 years.
It originally ran for 18 series between 1984 and 1996 and was watched by 15 million viewers in its prime.
ITV has been contacted for comment regarding the episodes featuring the Queen.
The show was brought back in 2020 and was the first original commission announced by BritBox UK, the streaming service launched by the BBC and ITV.
Comments
 0 comments
Want to join the conversation? Please or to comment on this article.