SNP Treasury spokesperson Alison Thewliss has called Rishi Sunak to protect the industry in Wednesday's budget as businesses warn of mounting debt and threat of closures.
The push follows the Save Our Salons campaign calling for VAT to be slashed from 20 per cent to 5 per cent.
That is the rate currently enjoyed by the hospitality sector, which has been able to open to a greater extent than salons during the pandemic.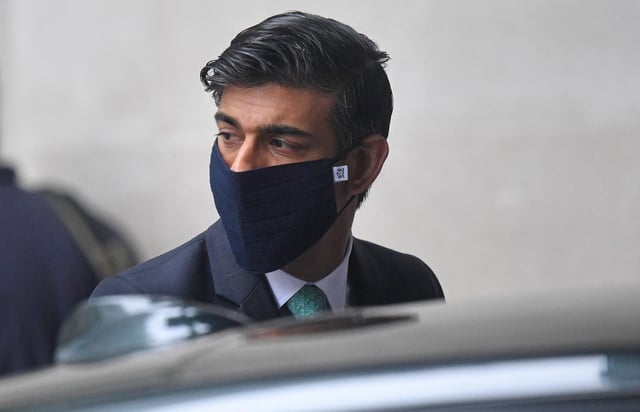 The Chancellor has been urged to save the hair and beauty sector by chopping VAT.
Ms Thewliss said: "The coronavirus pandemic and public health measures have had a significant impact on the hair and beauty industry, with many facing unmanageable levels of debt and uncertainty over whether or not they will be able to open again.
"The industry is not just a familiar sight on the high street that is vital to communities and the local economy, it contributes over £9 billion annually to the UK economy and employs hundreds of thousands of people, the majority of them women.
"However, the pandemic has pushed many of these businesses to the brink and they are crying out for help.
"A recent survey of 5,000 salons across the UK found that a staggering 62 per cent were unsure if their business would survive past the end of the financial year and 18 per cent were sure they would close.
"That is why it is absolutely critical that the Chancellor heeds industry calls and chops the VAT for the hairdressing, beauty and holistic service industry down from 20 per cent to 5 per cent in the upcoming Budget – as it has done for the hospitality sector – if it is to ensure salons and services can get back on their feet."
Mr Sunak will make the annual Budget statement around midday on Wednesday, but will later take questions in a televised event around 5pm.
He is expected to announce more than £57 million of investment in jobs and green energy in Scotland in his Budget.
Mr Sunak is expected to commit £27m for the Aberdeen Energy Transition Zone, which aims to transform north-east Scotland into a globally competitive hub for cleaner energies such as offshore wind and hydrogen as the industry decarbonises and diversifies.
If you haven't already, please consider supporting our trusted, fact-checked journalism by taking out a digital subscription.