SNP turmoil: Peter Murrell arrest already making SNP job harder as party goes quiet
It's been another typically quiet week of Scottish politics, in the sense that it's been an absolute bonfire.
Holyrood and Westminster are both in recess, but thankfully we've been kept busy with the news of Peter Murrell's arrest. Nicola Sturgeon's husband and the former SNP chief executive was interviewed by police on Wednesday before being released without charge, "pending further investigation".
That there is no charge is the good news for the SNP. The bad is everything else. Questions will continue about the party's operation, and the images of the police with spades in Ms Sturgeon's back garden will be burned into the public consciousness.
MPs and MSPs will be embarrassed, furious, if not all three. Trying to speak to figures after details of Mr Murrell's arrest broke was like chasing shadows, with the bulk of the party seemingly going dark.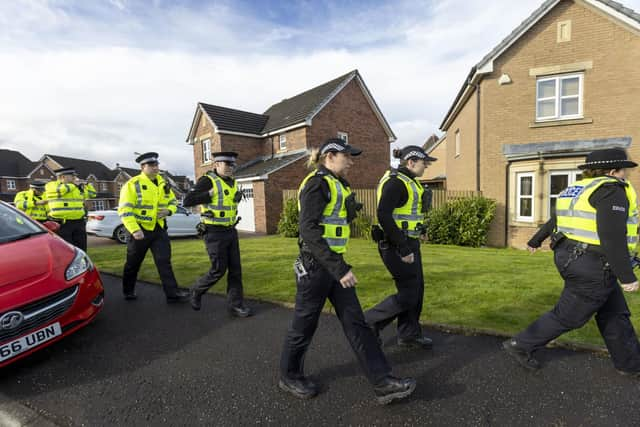 Asked for comment on trans issues, the cost of living or Labour strategy, SNP figures didn't want to talk at a time the SNP are under pressure, wary of being tarnished by association.
While bad headlines are not ideal for any party, governing, campaigning and advocating for causes can't just stop because of scandal. These are things to get through, not hide from.
To his credit, Humza Yousaf sought to do this, going out to defend his record on Thursday and making clear with a new chief executive and leader, things could be different, even if he's the continuity candidate and the new chief executive is just a returning old one.
The new First Minister needs to get ahead of this, but must find a balance between distancing himself from what came before, and also not outright trashing his predecessor or refusing to discuss Ms Sturgeon. He now faces running a government that will be tasked with offering a running commentary if there are further developments.
Prime Minister Rishi Sunak struggled with this issue himself, having resigned under Boris Johnson, but also understanding a huge bulk of the membership loved the old Etonian unreservedly, and considered 'Partygate' to be confected outrage.
The SNP need to find a way to distance themselves from this incident without looking guilty, and condemn any wrongdoing without damaging the party's own legacy. Mr Yousaf has been First Minister for less than a fortnight, and it won't get any easier.
Comments
 0 comments
Want to join the conversation? Please or to comment on this article.