SNP owned luxury motorhome seized by police, confirms Humza Yousaf
The SNP owned the luxury motorhome seized from outside the home of Peter Murrell's 92-year-old mother, Humza Yousaf has confirmed.
The new First Minister said he only became aware of the purchase after he was elected leader of the party at the end of last month.
Police seized the £110,000 vehicle from outside a property in Dunfermline last week. Neighbours said it had sat unused since early 2021.
It came as Mr Murrell, the SNP's former chief executive and Nicola Sturgeon's husband, was arrested amid an ongoing police investigation into the party's funding and finances. He was later released without charge. The couple's home was searched by police, alongside the SNP's headquarters in central Edinburgh.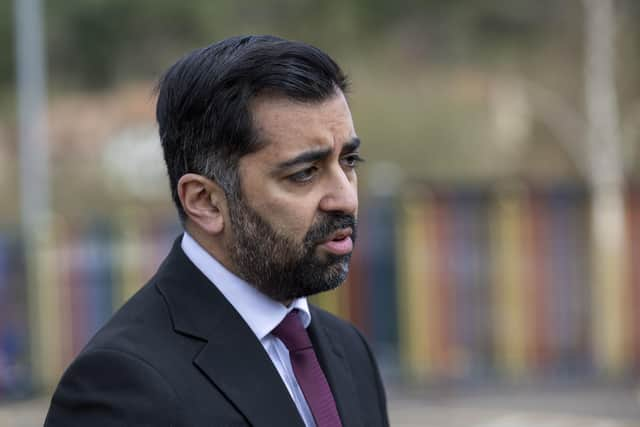 The campervan was reportedly bought as a "battle bus" for the Holyrood election in 2021. However, when Covid restrictions were lifted, it was never deployed.
Speaking to Sky News, Mr Yousaf confirmed he had been briefed on the situation. He said: "The police of course gave us a warrant for items that they're looking to take into their possession. I can't go into the detail of that, but of course the police have done the responsible thing in terms of giving us – and I as leader have seen the warrant, in terms of the items that they've confiscated, including the motorhome that you referenced."
Asked when he was told the motorhome was an SNP asset, he said: "Shortly after I became leader of the party. I only knew about the auditors resigning when I became party leader and one of my first instructions to the party has been to make sure we get replacement auditors. That is going to be a challenge to meet that deadline, but I'm going to do my best, and we're going to do our best as a party, to try to meet it."
Asked if it had been wrong of Ms Sturgeon not to have told him of the "huge issue that was looming for you as soon as you took over", he said: "I think people have got a very reasonable question to ask the party around transparency. That's why I've committed to a review of governance and transparency with external input. Frankly, it would have been helpful to have known beforehand, but equally I know the party has been working to try to get replacement auditors without success so far."