SNP MP says 'group bullying' within the party gave her panic attacks
Lisa Cameron is facing a battle for selection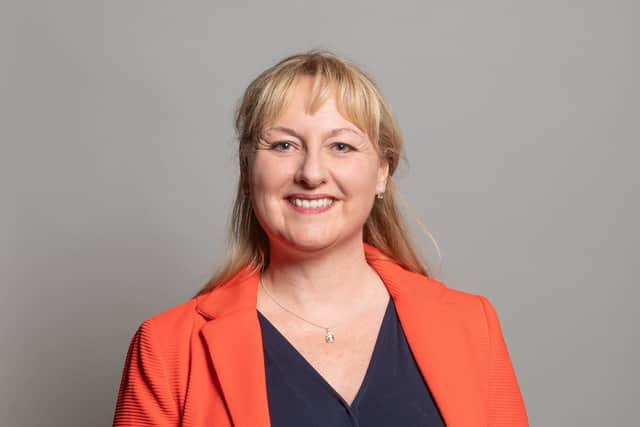 An SNP MP has told how she believes she was the victim of "group bullying" by her party colleagues at Westminster, claiming she suffered panic attacks as a result.
Lisa Cameron claimed she was shunned by other SNP MPs at Westminster after challenging the support given to former chief whip Patrick Grady – who was suspended from the House of Commons and apologised in Parliament after being found to have acted inappropriately towards a party staffer.
Dr Cameron, the MP for East Kilbride, Strathaven and Lesmahagow, spoke out in the midst of a selection contest as the SNP chooses its candidate to fight the seat at the next general election.
She indicated that if she is not chosen as the candidate, she could quit immediately and trigger a by-election.
She said she will consider her position in the wake of the selection contest, due to be decided on October 12.
Dr Cameron told the Scottish Daily Mail: "Basically, the SNP gave me panic attacks."
She spoke about the "hostility" she felt from parliamentary colleagues, and she accused fellow MPs of not engaging with her.
Dr Cameron told the paper: "For months people wouldn't speak to me, some people when I would go into a room would just behave as though I was not there.
"I'm not saying people should have to speak to someone if they don't wish to, but it felt very much like a group bullying mentality, almost like a sort of team bully."
Dr Cameron claimed the behaviour of fellow MPs changed after she spoke out on behalf of the staff member who was harassed by Mr Grady.
She claimed the party leadership at the time "basically issued a directive to support the perpetrator" but she wanted the party to take a "victim-led approach".
She said her suggestion was "basically ignored" and the "hostility started afterwards".
Dr Cameron added she had told the SNP whips at Westminster she was undergoing counselling following her experience, saying she had "about 12 months of counselling records that go along with this".
Speaking on Monday about the situation, First Minister and SNP leader Humza Yousaf said the party is "in the middle of a selection contest", adding that as part of that there should be a "robust debate".
He added: "It will rightly be up to local branches to make a decision and local members to make a decision who they want to represent them in the upcoming general election."
SNP Westminster leader Stephen Flynn meanwhile said he had not spoken to Dr Cameron since having dinner with her "a couple of weeks ago" in Parliament.
He added: "The comments that have been made in relation to the group don't reflect my experience of the situation down in Westminster.
"If Lisa wants to discuss that with me she is more than welcome to do so."
An SNP spokesperson said: "With a Westminster election nearing, people across Scotland will soon have the chance to vote SNP to reject Westminster's cost-of-living crisis and elect SNP MPs who will work for the better, fairer independent future that Scotland deserves.
"A number of sitting SNP MPs will be involved in selection contests following the introduction of new constituency boundaries and it's for local members to choose their candidate in a ballot."