SNP ministers have been urged to scrap their controversial plans for a National Care Service (NCS) as they were accused of having "no idea" how much the final scheme will cost.
Scottish Conservative leader Douglas Ross called the proposals "shambolic" and a "bureaucratic nightmare" as First Minister Humza Yousaf indicated his Government was seeking to find a "compromise".
It was previously estimated the cost of the NCS over five years could be up to £1.261 billion, but Audit Scotland warned it is likely to be significantly more.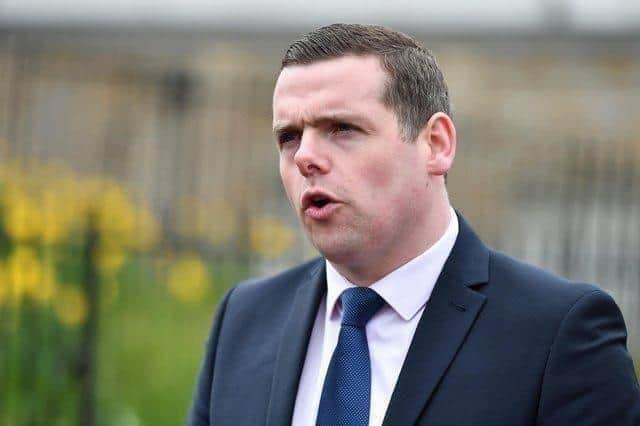 Councils and trade unions have condemned the plans, which would make ministers accountable for adult social care in Scotland. Unite previously called them an "all-out assault on local democracy".
First Minister Humza Yousaf said the NCS aims to end the existing "postcode lottery" in care. He said the Scottish Government would hold talks with both local government and trade unions and "hopefully find a level of compromise".
But with the first Holyrood vote on the proposed changes already delayed until after summer, Mr Ross said the Government should scrap its proposals altogether, insisting: "This is all starting to look like another Humza Yousaf disaster."
Speaking at First Minister's Questions on Thursday, Mr Ross condemned the £1.9 million the Government spent on consultancy fees for the proposed new service in 2022/23, accusing ministers of "paying consultants a fortune".
He added: "The First Minister has no idea what it is really going to cost. He is throwing public money away when frontline social care services are in desperate need of more funding.
"The SNP could be investing to improve these local services. Instead they are creating a bureaucratic nightmare and want a blank cheque to do so. The very last thing our struggling care service needs is an administrative overhaul costing billions of pounds when it is being starved of cash from the frontline.
"So will Humza Yousaf do the right thing, stop wasting taxpayers' money and scrap these plans altogether?"
Mr Yousaf said his Government was "absolutely committed to our plans for a national care service", saying it would "ensure fair work is at the very heart of any future care service".
On consultancy costs, he said it was important for the Government to bring in people with the "additional, technical, specialist expertise" that would help "ensure we make progress on the legislation itself".
He said the delay to the legislation setting up the new system would allow ministers to speak to both local government and trade unions.
The First Minister said: "We are doing that in order to hopefully find a level of compromise in the National Care Service which will allow us to take that forward with hopefully an element of consensus."
Mr Yousaf said "depending on what that compromise is", it would determine what changes there were to the overall cost of the reforms.
He said: "We will engage with trade unions, engage with local government, and hopefully we will reach a compromise position on the national care service and we will come back with a revised financial memorandum."
Last month, MSPs on Holyrood's finance committee voiced their increasing concern and frustration at the lack of information provided by the Government about the cost of the NCS.