SNP leadership contest: Ash Regan pledges to 'immediately explore' setting up new currency infrastructure
Ash Regan has pledged to immediately explore building the infrastructure for a new Scottish currency if she wins the race to become the next first minister.
Under Ms Sturgeon's plans, Scotland would have continued to use the pound sterling for a period before moving to a Scottish pound. A paper released last year added: "The change would take place as soon as practicable through a careful, managed and responsible transition, guided by criteria and economic conditions rather than a fixed timetable."
Ms Regan, who is the self-confessed outsider in the leadership race, said she does not support setting tests before a currency is introduced.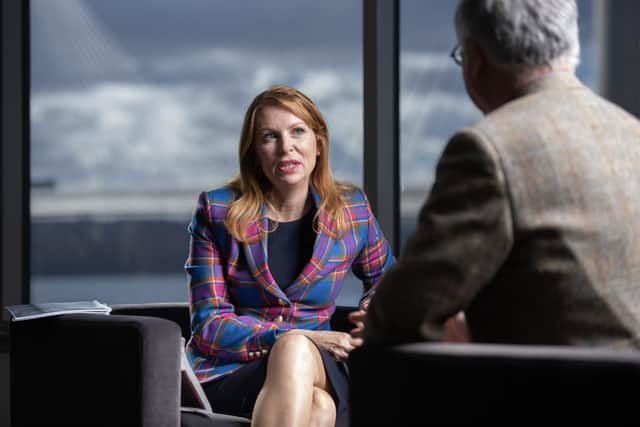 She committed to "explore immediately what steps can be taken within the powers of the Scottish Parliament to begin to build the infrastructure of a new currency" if she becomes first minister.
Ms Regan, the MSP for Edinburgh Eastern, said: "If I become the leader of the SNP, I will certainly encourage the party to look again at its position on currency. I don't believe a country can be truly independent if it is using another currency, but has no say over how that currency is managed.
"It is not for me to dictate to the party what our final position on this should be, but I will make clear that I think the best option for Scotland is for us to move as quickly as is practicable to our own currency. I also believe that if we prepare properly before we have a vote on independence then the timescale for implementing a currency can be short.
"That is why I also promise that if I become first minister, I will explore what steps can be taken now under the powers of the Scottish Parliament to start to build the infrastructure of a new currency."
She has met with Tim Rideout, a former member of the SNP's policy committee, who backed her plans. He was previously suspended from the party – and later readmitted – after he tweeted about Priti Patel, then the home secretary: "So how do we send this person back to Uganda?"
Comments
 0 comments
Want to join the conversation? Please or to comment on this article.