The party said the total number of eligible ballots for the ongoing leadership contest is 72,186. The SNP had around 104,000 members in December 2021.
It is understood there were 82,598 members as of December last year, meaning the party lost 10,000 members between then and February 15, when the latest figures were recorded.
Humza Yousaf, Kate Forbes and Ash Regan had all called on the party to release details of how many people are eligible to vote in the bitter leadership contest.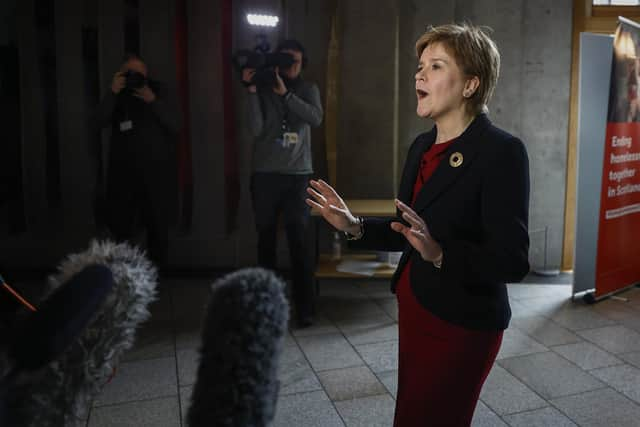 Michelle Thomson, manager of Ms Forbes's campaign, said the "plummeting" figures show "the party needs a change in direction". She said: "We need candour on the challenges facing the party and government, but we also need competence to fix them."
Former first minister Alex Salmond, who now leads the pro-independence Alba Party, tweeted: "It takes decades to build a political party but days to destroy one."
Both Ms Forbes and Ms Regan have called for an independent audit of the leadership vote amid concerns over transparency and the integrity of the process. However, Mr Yousaf, who is seen as the establishment choice, has warned against indulging in "baseless smears".
Questioned by journalists in the Scottish Parliament, Nicola Sturgeon said she had full confidence in the integrity of the vote and denied her party is in crisis.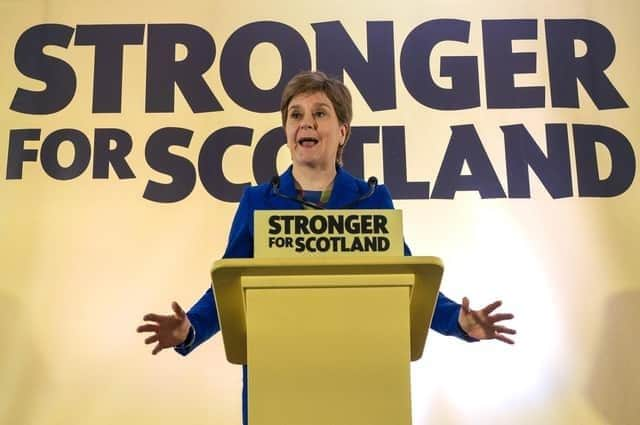 Asked if there needed to be an independent auditor, Ms Sturgeon, who announced her surprise resignation last month, said: "There is an independent company that is overseeing the process."
She said it was the same process that has been used in previous internal elections, including three deputy leadership contests.
Asked if the concerns were "Trumpian", Ms Sturgeon said it is incumbent on those raising them to "be specific". She said: "It's a tried and tested system. I have confidence – 100 per cent confidence in the integrity of that system."
The election process is being carried out by Mi-Voice, an election services firm based in Southampton.
Voting began earlier this week in the race to replace Ms Sturgeon as the party's leader and First Minister, with members having the choice of voting electronically or on paper. However, the exact size of the electorate was unclear.
The Mail On Sunday newspaper reported at the weekend that 78,000 online forms were being sent out, but the party refused to confirm this. It also rubbished a report in the Sunday Mail last month that membership had dropped by 30,000.
Ms Regan, the former community safety minister who quit in opposition to the Scottish Government's gender reforms, wrote to SNP chief executive Peter Murrell on behalf of Ms Forbes and her own campaigns.
Following the release of the membership figures, Ms Regan's team said: "This victory for transparency demonstrates once again that Ash Regan is the candidate who gets things done."
They linked the reduction in membership to Ms Sturgeon's gender reforms, which were voted through Holyrood before Christmas but have since been blocked by the UK Government.
Ms Regan said: "The SNP has a tradition of attracting independent minded and smart people who work together for Scotland. We've lost some good people and I want to see us build our membership numbers and attract people back to the party. The SNP I lead will recognise the hard work and dedication of our activists."
An SNP spokeswoman said: "After many years of delivering for people across Scotland and working towards a better future as an independent country, the SNP remains the biggest – and indeed the only mass membership – party in Scotland. We remain grateful to our large and committed membership for all their support which has done so much to fuel our electoral success."
The party said the latest figures do not include anyone who joined the SNP after February 15 and is therefore not eligible for a ballot. It said membership numbers fluctuate month by month and day by day depending on a range of circumstances, and so the SNP only publishes an end of year number within its annual accounts.
The party said many factors influence membership numbers, and pointed to the the cost-of-living crisis and the impact on household budgets.
Earlier, Lorna Finn, the SNP's national secretary, wrote to all three candidates seeking to address concerns over the vote. She said the system being used was identical to that used for the deputy leadership contests in 2014, 2016 and 2018, for elections at the party's annual conferences, and for all contested candidate selections.
She added: "These are well tested arrangements that the party, rightly, has had confidence in for many years. Indeed, all three of you have been successful in selection contests carried out in exactly this manner."
Ms Finn said Mi-Voice had undertaken similar functions for the SNP since 2013, and that no one in party headquarters had access to live data.
She also said she had invited all three candidates to a meeting on February 28 "to discuss the operation of the election rules", adding: "While none of you attended on that occasion, I am happy to arrange another opportunity."
Scottish Conservative chairman Craig Hoy said: "We already knew that voters are deserting the SNP, but now their own party members are walking out too. The SNP had to be dragged kicking and screaming into even releasing these numbers in the first place, after incredibly two of the leadership candidates openly questioned their internal election process during voting.
"The SNP Government are out of touch with the real priorities of Scotland and it seems tens of thousands of now former members have also come to that conclusion and decided enough is enough.
"The SNP are wholly distracted by their ever-growing civil war while Scots struggle with the cost-of-living crisis, ferries for islanders are delayed even further and our NHS is buckling under overwhelming pressure."
Scottish Liberal Democrat MP Christine Jardine said: "With schools wracked by strikes and record waits in A&E departments, it's no wonder that people are turning against the party responsible. The whole SNP leadership contest has been a mess. Rather than debate the issues that really matter, all three candidates have got themselves caught up in conspiracy theories and internal warfare."