SNP council tax freeze saves owners of most valuable homes £600-a-year compared with England
The SNP pledged to reform council tax in 2007 but progress has been glacial.
The SNP's council tax freeze that was in place for 15 years has resulted in those with the most expensive properties saving £600-a-year when compared to increases in England.
The figures, uncovered by Scottish Labour MSP Alex Rowley, also showed that council tax bills for those in Band H are almost £350 what they would have bene had bills risen with inflation.
Former first minister Alex Salmond pledged to reform council tax when he came to power. But he and his successor, Nicola Sturgeon, delivered glacial progress, with Humza Yousaf also failing to usher in any urgency in replacing the tax with something more progressive.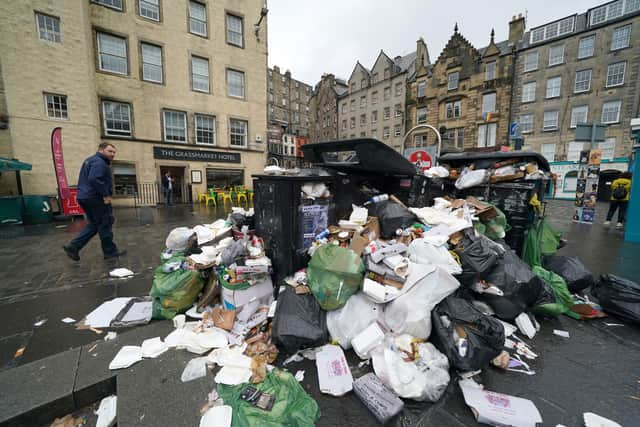 However, the Scottish Government defended the council tax freeze, stating it had saved households from years of "exorbitant council tax hikes under Labour".
Local authorities have in recent years criticised the Government for failing to fully fund local government and have also accused ministers of too tightly ringfencing funding passed to councils for Scottish Government priorities.
The figures, published through a written parliamentary question, stated those with the most valuable homes have saved the most, with the average Band H bill sitting at £600 lower than an equivalent household in England, and £342 below inflation.
The average Band D charge in Scotland in 2008/9 was £1,149 and now sits at just £1,252, almost £400 below where it would be had it risen with inflation and £502 below had Scotland matched English rises.
Mr Rowley said councils were feeling the pinch of systemic underfunding of local government, with cuts being passed on to local services.
He said: "Council services have been cut to the bone and we are now seeing the impact of that across every community in Scotland. The council tax freeze should have been fully funded by the Scottish Government. The fact that it was not, and those who were most able to pay have benefited the most, was a false economy given the impact of the cuts to local services and communities.
"The SNP came to power in 2007 with an absolute promise to replace council tax. That is the real tragedy. We need a much better, fairer and more progressive system of taxation in Scotland and the sooner that is delivered the better."
A spokesperson for public finance minister, Tom Arthur, said it was "gobsmacking" to hear the criticism of the freeze.
They said: "The council tax freeze was introduced to give respite to families who had suffered under years of exorbitant council tax hikes under Labour, and these figures just go to show how much families have saved as a result of this SNP intervention. It is gobsmacking to learn that Labour still believe that it was wrong – and the only question they must now answer is by how much they propose to hike people's household bills.
"It was fully funded and, of course, implemented by councils themselves. In the face of years of Westminster austerity, from both Labour and Tory governments, we have given councils the fairest settlement we can – and this year they have received a real-terms increase in the Local Government Settlement.
"We are currently consulting on giving councils powers to change council tax on second and long-term empty homes, and we have published a Bill that would allow councils to introduce a visitor levy, further fiscally empowering local government and strengthening local democracy."
Want to hear more from The Scotsman's politics team? Check out the latest episode of our political podcast, The Steamie.
Comments
 0 comments
Want to join the conversation? Please or to comment on this article.