SNP condemn 'disgraceful' benefits system and warn EU citizens continuing to miss out
The SNP has condemned the "disgraceful" benefits system and warned EU citizens are continuing to miss out.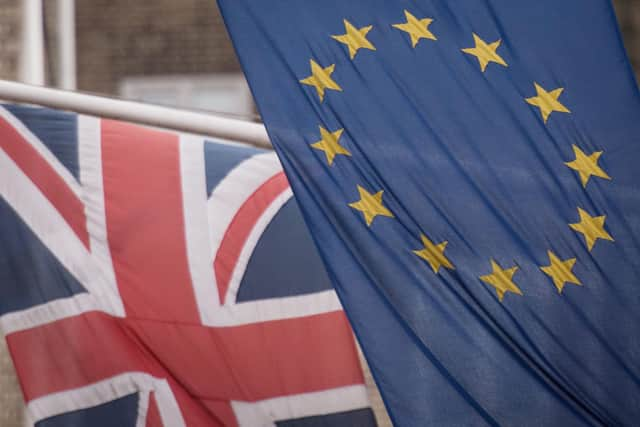 SNP work and pensions spokesman Neil Gray has accused the UK Government of creating a "two-tier" system that discriminates against those from Europe who have made Britain their home.
The Airdrie & Shotts MP explained the number of Universal Credit claimants requiring a Habitual Residence Test to prove they are eligible has soared, rising from 13 per cent in August 2019 to nearly one in four claims.
This has also seen the number of claims from EU nationals denied rise, going from 3,150 in November 2019 to 11,750 in November last year.
He said: "It is disgraceful that anyone eligible for social security is experiencing such difficulty getting vital financial support from the UK Government, particularly at a time when many are facing job losses or reduced incomes because of the economic impact of the pandemic.
"The SNP has repeatedly warned that these rules are creating a two-tier system and a cohort of second-class citizens – and now it is happening on an unparalleled scale due to the pandemic.
"The UK Government must reverse this policy and scrap the callous No Recourse to Public Funds rules to ensure everyone in the UK can access the welfare system, regardless of their immigration status."
His claims come one month on from the Court of Appeal finding that EU nationals legally resident in the UK were being unlawfully excluded from claiming Universal Credit.
The test case was brought by Child Poverty Action Group (CPAG) on behalf of two Romanian nationals, Ms Fratila and Mr Tanase, who came to the UK in 2014 and 2019.
Despite being granted leave to remain, both were refused Universal Credit on the grounds their pre-settled status was not a sufficient right to reside to enable them to access means-tested benefits.
Speaking at the time of the verdict, CPAG's welfare rights adviser Martin Williams said: "We have seen EU citizens and their children left destitute by this discriminatory rule, through no fault of their own.
"Vulnerable groups such as women and children who may have, for example, previously had support from a British partner or father until relationship breakdown, have been left without access to a vital safety net."
Mr Gray claimed the UK Government was failing its citizens and leaving groups like CPAG to "pick up the pieces".
He said: "Boris Johnson must act immediately to ensure EU citizens in the UK – many of whom have helped and continue to be an important part of our public services – do not fall through the gaps."
A Department for Work and Pensions (DWP) spokesperson said: "Non-UK nationals who are exercising a qualifying right to reside and are habitually resident in the UK will pass the Habitual Residence Test (HRT) and can access income-related benefits. EU nationals resident in the UK before January 1, 2021 can also apply to the Home Office EU Settlement Scheme to prove their right to reside.
"Scotland has significant welfare powers and can top-up existing benefits, pay discretionary payments and create entirely new benefits in areas of devolved responsibility.
"Meanwhile, the UK Government has provided an additional £8.6 billion in funding to the Scottish Government to tackle the pandemic in Scotland."
If you haven't already, please consider supporting our trusted, fact-checked journalism by taking out a digital subscription.
Comments
 0 comments
Want to join the conversation? Please or to comment on this article.