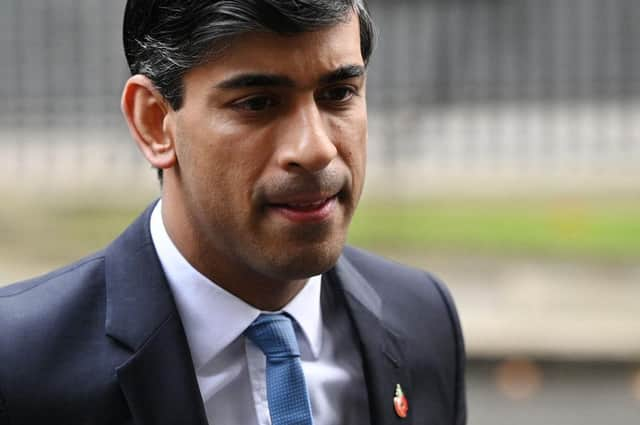 Chancellor of the exchequer Rishi Sunak plans to cut the UK's foreign aid budget. (Pic: Getty Images)
During their party conference on Sunday, members of the SNP voted in favour of a topical resolution which warned that the cut to foreign aid "marked a new low" for the UK Government during the pandemic.
Senior figures within the party have also said the cut could see efforts to rollout any Covid-19 vaccine undermined and said the decision abandoned the poorest in the world.
The resolution committed the SNP to ensuring an independent Scotland governed by the party would reinstate the 0.7 per cent of GDP spending target which the Chancellor dropped to 0.5 per cent in his spending review last week.
Alyn Smith, the SNP's foreign affairs spokesperson in Westminster who moved the motion labelled the decision from the UK Government shameful and a "stain" on the UK's record.
He said: "The move is a betrayal of some of the poorest and most vulnerable people in the world who have been disproportionately hit by the pandemic, as well as the impact of climate change.
"Cutting the aid budget has delivered yet another moment of clarity and divergence. Real clarity and divergence that the SNP Scottish Government and the Westminster Tory government are two governments with two different sets of ambitions and on two different paths.
"While the Tories at Westminster turns increasingly insular, an independent Scotland - because of our history, our interests, and our progressive ambitions - will put international development at its heart and will be committed to the 0.7 per cent target."
Bill Kidd, the MSP for Glasgow Anniesland, also moved the motion and said reinstating the commitment was the only way to tackle Covid-19 effectively globally.
He said: "Rather than recognising the global threat posed by the pandemic, as well as the other difficult challenges including poverty, hunger and climate change facing communities, the Tory government is instead turning its back on the world.
"Scotland can do so much better, and with the full powers that come from being an independent country will we be able to extend our hand to the world's poorest rather than pulling it away."
A message from the Editor:
Thank you for reading this article. We're more reliant on your support than ever as the shift in consumer habits brought about by coronavirus impacts our advertisers.
If you haven't already, please consider supporting our trusted, fact-checked journalism by taking out a digital subscription.