It was revealed last weekend a company Mr Jack partly owns, Gym group One Rebel, received a Covid loan, and is under investigation for failing to submit up-to-date accounts.
SNP shadow Scotland spokesperson Dr Philippa Whitford has now demanded Mr Jack answer exactly what he knew about the loan and how a company he partly owns can be under investigation.
She said: "Anywhere the Tories go, sleaze seems to follow them around. That is why Scotland must be able to become an independent country to escape this UK Government that is mired in corruption and cronyism.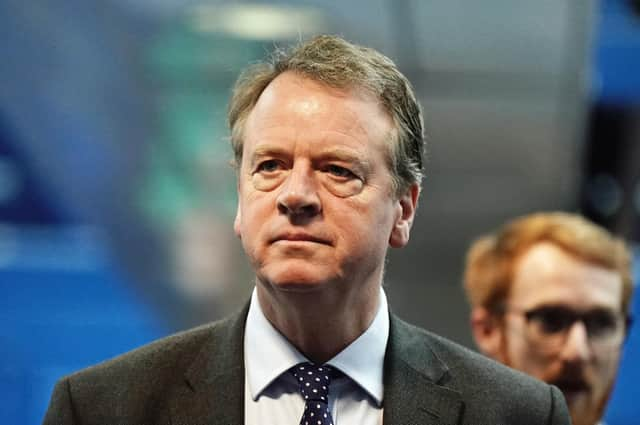 "Alister Jack has serious questions to answer about what he knew about this Covid loan of £2m to a firm in which he owns a significant share.
"How can it be that a company, with a Government minister as a majority shareholder, is under investigation for not submitting up-to-date accounts? This beggars belief, and Alister Jack is answerable to clarify his involvement in obtaining the loan for this company.
"Tories just cannot help themselves when it comes to sleaze and corruption, with Tory Chair [Nadhim] Zahawi having his own questions to answer after being forced to pay millions of pounds of tax to HMRC."
Records show that Dumfries and Galloway MP Jack is a major shareholder in Rebel One, owning over £70,000 of the firm, but the precise value is not revealed.
Companies House records show One Rebel has failed to meet its legal obligation to file accounts by December 28.
Failure to file accounts is a criminal offence and can lead to fines and action against directors, with the UK Government's website stating: "Not filing your confirmation statements, annual returns or accounts is a criminal offence – and directors or LLP designated members could be personally fined in the criminal courts."
A spokesperson for Mr Jack said: "Alister Jack's shareholding in the company is fully and properly declared in his register of member's interests. Mr Jack has no involvement in the day-to-day running of the company. He is merely one of many shareholders."