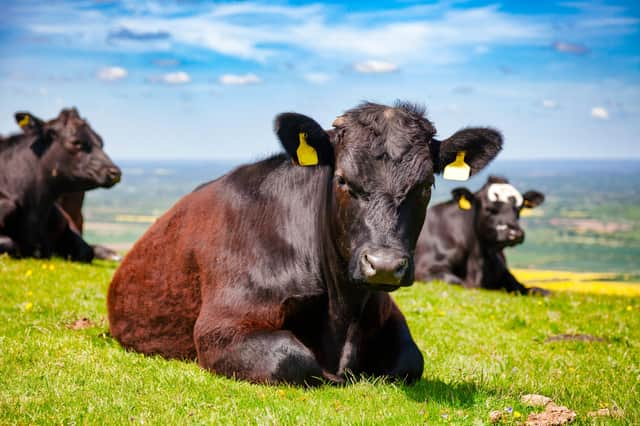 Nicola Sturgeon's adviser asked for clarity around the labelling of Scotch beef.
SNP special adviser Kate Higgins contacted officials, saying it was "not on" for Scottish beef to sold with a union flag on it in Marks and Spencers.
The exchanges, revealed through a Freedom of Information request by the Scottish Conservatives, included Ms Higgins saying that if the public agency responsible for meat labelling, Quality Meat Scotland, were aware that Scotch beef was being marked as British, "we have a problem".
Following her intervention, Quality Meat Scotland told the adviser that M&S had agreed to review its labelling practices.
Marks and Spencer said they would review their packaging following the intervention
The issues were raised as the Scottish Government was battling the start of the recent surge in Covid-19 cases, with outbreaks linked to universities beginning to appear.
On the same day as the email, September 8, the First Minister told the public they must "treat the current situation with the seriousness it most certainly merits".
Scottish Conservative rural spokesman Oliver Mundell said: "In the middle of a pandemic, it's jaw-dropping that a key SNP Government adviser is furiously investigating how the Union flag ended up on a packet of meat.
"It's an embarrassing reveal of the priorities of the SNP Government. The big issue facing Scotland today is not the labelling of beef in Marks & Spencer.
"I'm incredibly proud of Scottish produce, but this is petty, small and trivial. The First Minister should explain if her government endorses this total waste of time."
The SNP have been contacted for comment.