Opposition politicians said the party had made an "unprecedented" bid to have First Minister's Questions next week cancelled. This would have seen the next SNP leader evade questioning until Thursday, April 20, because of the Easter recess, which begins at the end of next week.
Nicola Sturgeon's successor will be announced on Monday and is expected to be formally appointed first minister on Tuesday, with FMQs then taking place two days later.
Three candidates are in the running to take over from Ms Sturgeon – health secretary Humza Yousaf, finance secretary Kate Forbes and former community safety minister Ash Regan.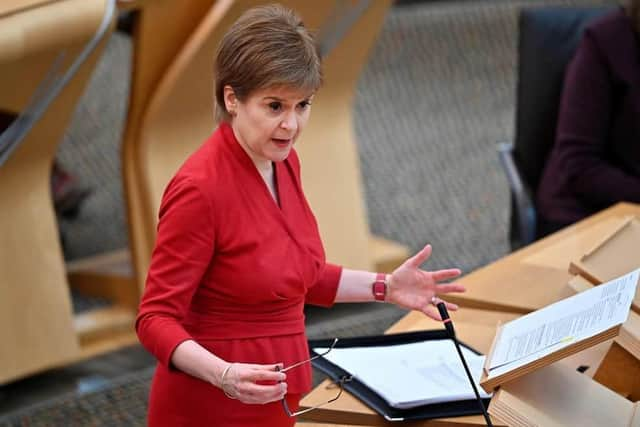 Scottish Conservative chief whip Alexander Burnett hit out at the SNP after the regular meeting of the Scottish Parliament's Business Bureau, which determines the day-to-day business at Holyrood.
He said: "This shameful attempt to hide the First Minister from scrutiny was a new low – even for a party as obsessed as the SNP are with secrecy and spin. It was an outrageous affront to democracy that Nationalist business managers even attempted this stunt.
"This was totally unprecedented and unacceptable – every new first minister or prime minister has faced parliamentary scrutiny whenever their first FMQs or PMQs has happened to fall. Nicola Sturgeon did her first FMQs on 20 November 2014, the day after becoming First Minister.
"But this cowardly move tells you everything about the current state of the SNP. The leadership election has revealed a party in the grip of a civil war."
Scottish Liberal Democrat leader Alex Cole-Hamilton said: "That Nicola Sturgeon did not think her would-be successors would be ready for parliamentary scrutiny in week one is hardly a vote of confidence in their abilities.
"Pressing questions about dentistry, the health service and the climate emergency have been neglected while the SNP's shambolic leadership contest rattles on. The least the new first minister can do is be prepared to answer some questions about their party's record of failure."
An SNP spokeswoman said: "We'll take no lectures from a Tory party, which not so long ago illegally shut down the Commons to dodge scrutiny. Whoever becomes first minister will be more than happy to face questions at Holyrood every week." A Scottish Parliament spokesperson said: "The Parliament does not comment on Bureau discussions."