SNP accused of selling 'fantasy' that Scotland can remain in the EU
The SNP have been accused of selling "a fantasy" by telling people Scotland can remain in the EU.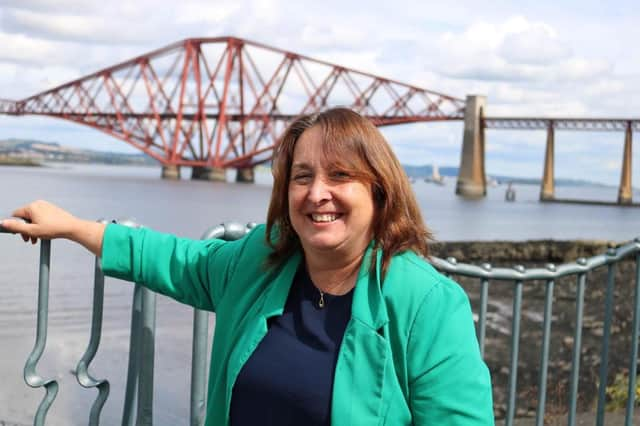 Speaking to Scotland on Sunday, Liberal Democrats MP Christine Jardine urged Nicola Sturgeon to be "honest" with the public and accused her party of peddling "nonsense" in insisting Scotland could rejoin if it was independent.
Ms Jardine blasted the SNP for using the same arguments as Brexiteers and suggested it was just a "tool" to help them advocate for breaking up the United Kingdom.
She said: "The SNP are using the UK's position to get what they actually want, which is their whole raison d'être.
"They are trying to persuade people that European Union membership and independence go together, which for me is a nonsense.
"They are using the same argument to break up the UK that Brexiteers used to break up with Europe. Why is one union better than another?
"They are promising the people of Scotland something they cannot deliver because at the moment when they are promising returning to the EU it's just not on the table.
"They can't deliver it, and if they could it would take a long time."
The Lib Dem Treasury Spokesperson instead demanded Holyrood instead focus on the "economic crisis".
She said: "The country is already going through an economic crisis, the likes of which we've never seen. We've had Covid-19, which is causing an economic crisis, Brexit, which will not help the economy, and now they want to heap onto that another disruptive factor in the economy?
"People's lives are going to be difficult enough without doing that. Even if independence is what they believe in, now is not the time.
"We have more immediate issues right now and independence will not put food on the table, it will not pay for uniforms or help people eat."
Ms Jardine also repeated her calls for a universal basic income, and warned politics needed to focus not on "tribalism, but people".
The former journalist claimed the coronavirus crisis had revealed the welfare system was no longer fit for purpose, and exposed the areas where people were being left behind.
She said: "Everything I do in politics is about people, and we as a party need to do the same.
"We actually promoted this idea first in Scotland before the SNP, but they've now changed their mind about it.
"I've seen during the pandemic that the welfare state does need rethinking for the 21st century, which we now know is going to be very different."
She added that while the Labour party had not supported it officially, she felt MPs privately would back the idea.
The Edinburgh West MP also claimed her party would defy the polls in next year's Holyrood elections, despite currently languishing in fourth behind Labour.
Put to Ms Jardine the Lib Dems were behind the SNP even in UK wide polls, the 59-year-old insisted they would make gains.
She said: "I think we will have a good night, I think we are going to increase our number of seats.
"I think what will be important in this election is looking at the fact that SNP will have by then had 14 years in Government, so a child that started school in August 2007 will have gone through the school system entirely under the SNP.
"Nicola said judge me on education, and I think an entire generation will judge her, and they will feel badly let down, as will their parents.
"I also get fed up about the SNP banging on about the NHS being better than England. Who cares if it's better than England? It's still not good enough and targets are not being met."
The former Lib Dem Home Affairs spokesperson accused the UK Government of not being prepared for the end of the transition period and claimed it was "inexcusable".
Ms Jardine said the Lib Dems would be "proved right" on Brexit and the handling of the coronavirus panedmic, but insisted she took "no pleasure in it".
Comments
 0 comments
Want to join the conversation? Please or to comment on this article.