Six SNP MSPs rebel against Scottish Government over controversial marine protection areas
Six SNP MSPs have rebelled against the Scottish Government over plans to ban fishing in 10 per cent of Scottish waters.
It comes amid widespread concern over the impact of Highly Protected Marine Areas (HPMAs) on rural communities. The Scottish Government proposals would place strict limits on some human activities, such as fishing and aquaculture.
Ministers insist HPMAs will conserve marine ecosystems while providing economic and social benefits, but critics have raised fears over significant job losses. A consultation on the issue closed last month.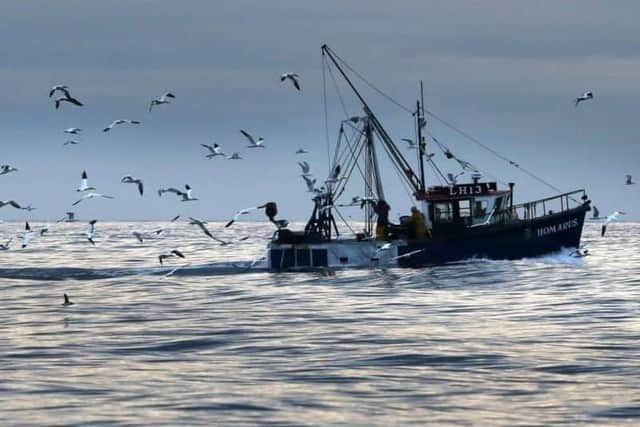 A Scottish Conservative motion in Holyrood called on the Government to "fundamentally reconsider" HPMAs. However, an amendment by Màiri McAllan, the SNP Cabinet Secretary for Net Zero and Just Transition, highlighted that no sites had been selected and said the Government "will not impose HMPAs on communities that are vehemently opposed to them".
This amendment was backed by 61 votes to 55, but Mr Allan, Mr Ewing and Ms Forbes, who all represent rural constituencies, voted against it.
Speaking in Holyrood, Mr Allan said: "In case anyone imagines I do such things lightly, I am someone who believes quite unapologetically that politics is a team sport. I am not one of those types who suffers from delusions that the lone brilliance of the tennis player is very often required or helpful on the political football pitch.
"But I feel I do have little choice today but to apply some real pressure on behalf of my genuinely worried island constituents. HPMAs, as the policy presently stands, need to be rethought and sooner rather than later."
The amended motion was later passed by 62 votes to 53, with Mr Allan and Ms Forbes abstaining. Only Mr Ewing voted against.
Scottish Conservative MSP Rachael Hamilton, who put forward the Conservative motion, said: "Even backbench SNP MSPs have recognised the damage that Humza Yousaf's HPMA proposals would do to coastal communities right across Scotland. The SNP-Green Government must listen to the opposition across the Scottish Parliament and from Scotland's fishermen and scrap its plans to ban fishing in large parts of Scottish waters."
Comments
 0 comments
Want to join the conversation? Please or to comment on this article.