Sitting MSP backs challenger to SNP incumbent Dr Lisa Cameron in Westminster selection battle
Dr Lisa Cameron's relationships with local activists cited as reason for challenge.
An SNP MP who has threatened both a legal challenge and to spark a by-election due to a bitter internal selection matter is facing further pressure on her position after a sitting MSP in the area publicly backed a rival candidate.
Dr Lisa Cameron, who represents East Kilbride, Strathaven and Lesmahagow, faces a challenge from party worker Grant Costello to contest the seat at the coming general election. The incumbent has threatened to take legal action after claims personal data had been used inappropriately during the contest.
Last week the MP also threatened to resign her seat as she claimed she had been ostracised due to being critical of the party's handling of the Patrick Grady affair, after the Glasgow North MP was suspended for making an "unwanted sexual advance" to a party staffer.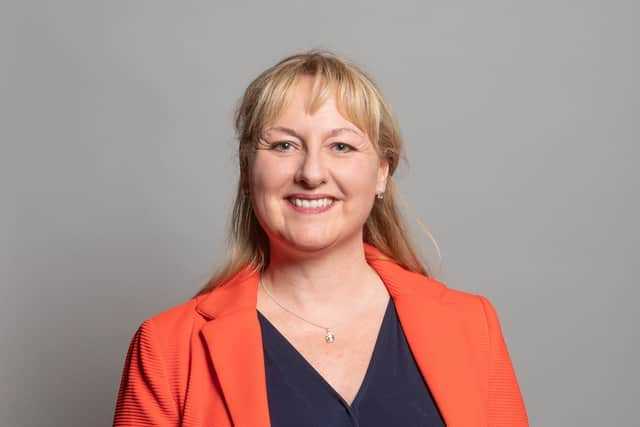 Dr Cameron said: "It would be natural for me to think about what else I would be doing. I have other skills, so I would not completely rule out the possibility of a by-election."
The Scotsman understands Dr Cameron suffers from poor relationships with her local party and may have been de-selected in 2017 and 2019 had it not been for the nature of the snap elections, meaning a full selection process did not take place.
Further evidence of difficult local relationships came as the sitting MSP in the area, Collette Stevenson, backed Mr Costello on social media. This followed the previous incumbent for Holyrood, Linda Fabiani, also backing Mr Costello
On social media, Ms Stevenson said Mr Costello "brings with him a tremendous amount of knowledge and experience", adding "I believe he will be a great MP for East Kilbride and Strathaven.
"Having grown up here he knows only too well the issues that matter to the residents in the constituency."
Former MSP for the area, Ms Fabiani, said: "Scotland needs people like Grant Costello, East Kilbride and Strathaven needs an MP like Grant Costello."
An SNP spokesperson said: "The national secretary has confirmed that Lisa Cameron has a valid nomination for East Kilbride."
Dr Cameron said: "My last selection battle was when I beat Linda Fabiani's partner for the candidacy in 2015, so I am not surprised that she is backing the competitor from HQ. As I wouldn't follow SNP directives on supporting perpetrators of sexual harassment, this has led to me being bullied within a culture of victim blaming and denial."
Comments
 0 comments
Want to join the conversation? Please or to comment on this article.