Short-term lets Scotland: Lord Advocate must assess legality of let restrictions, MSPs say, as delay again requested
Lord Advocate Dorothy Bain KC and Permanent Secretary John-Paul Marks have now been asked to intervene
​The Lord Advocate must investigate whether the introduction of a short-term let licensing scheme will breach human rights laws, a group of cross-party MSPs has said.
A letter sent to First Minister Humza Yousaf last week from the Association of Scotland's Self-Caterers (ASSC) warned the regulations may be in breach of privacy and protection legislation.
It claims the requirement for hosts to publicly disclose their personal data on application notices and council licensing registers may be in contravention of Article 8 of the European Convention on Human Rights (ECHR) and the Scotland Act 1998, as well as General Data Protection Regulation and the Data Protection Act.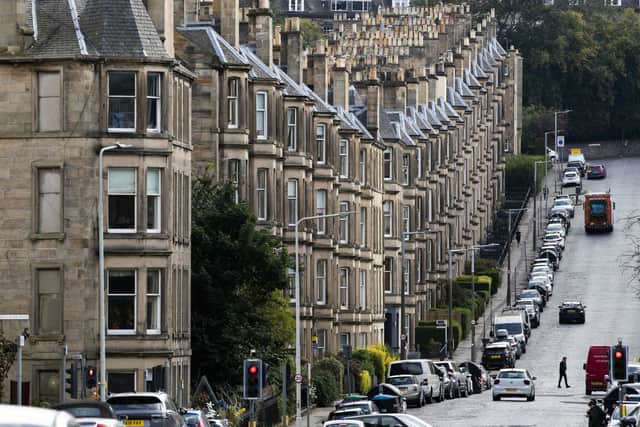 Lord Advocate Dorothy Bain KC and Permanent Secretary John-Paul Marks have now been asked to intervene by MSPs from all political parties in Holyrood - except the Scottish Greens.
The letter is signed by SNP rebel Fergus Ewing, Labour's Daniel Johnston, Liberal Democrat Willie Rennie and Conservative MSPs Miles Briggs and Murdo Fraser.
In an appeal to Ms Bain, the letter states: "We ask that you pause the roll-out and encourage the relevant changes to be made, to provide certainty that business owners require to sustain and grow and continue to make a substantial contribution to Scotland's economy and long-term prosperity."
The letter also said hosts must be provided with "full certainty that the scheme is lawful".
The Scottish Government previously said it had conducted impact assessments on issues such as data protection.
Supporters of the scheme say it will address significant numbers of short-term lets in cities. However, hosts have said it will significantly impact their ability to operate due to the financial costs of the initiative.
Hosts must have applied for the scheme by October 1 or they will not be able to continue operating, and the ASSC said 53 per cent of operators have said they plan to remain open following its rollout.
In supporting the letter, Mr Ewing said: "If this isn't suspended now, the huge blunder of these regulations will need to be unpicked later on, which is an infinitely more painful task."
The ASSC has meanwhile claimed a win after writing to four Scottish councils – Argyll and Bute, Glasgow, Highland and Dundee – last month.
All four local authorities are believed to have either made or be considering changes to parts of their short-term let policies. Glasgow City Council has withdrawn the requirement for all flats to have planning permission in place prior to applying for a licence.
ASSC chief executive Fiona Campbell said: "We are pleased these councils concede their policies are flawed after action taken by the ASSC. As an organisation, we will leave no stone unturned in challenging policies which are unlawful, onerous and damaging to our sector.
"However, it is regrettable these changes were forced at the 11th hour. Many operators will have already decided enough was enough and closed their business for good due to the regulatory burden imposed by licensing, hitting local economies in the process."
The Scottish Government has been approached for comment.
Comments
 0 comments
Want to join the conversation? Please or to comment on this article.