Rhona Hotchkiss said she would have refused to have Isla Bryson at Cornton Vale, which she ran until 2017. Bryson, 31, previously known as Adam Graham, was found guilty of raping one woman in Clydebank in 2016 and another in Drumchapel, Glasgow, in 2019, following a trial at the High Court in Glasgow.
She was remanded to Cornton Vale in Stirling, where she was segregated from other inmates, but has since been moved to a male prison following a huge public backlash.
Bryson began transitioning while awaiting trial. It has since emerged she enrolled on a beauty course at Ayrshire College after being charged with the rapes.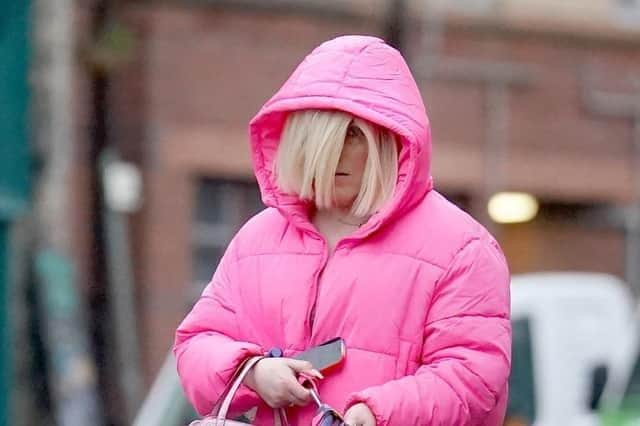 Female students told the Daily Record they were unaware of Bryson's charges, with one saying: "Being a beauty course, you need to take your clothes off for some of it. We were doing spray tanning at one point and I was a model. You need to stand practically naked."
Ms Hotchkiss told BBC Scotland there should be separate units for transgender inmates within male prisons, and criticised the handling of the case as an "unnecessary shambles".
She said: "I would have refused to have this person in Cornton Vale, I'm afraid. It just goes against all natural justice. I would have insisted there was no reason for this person to be assessed in Cornton Vale. It's wrong to use segregation when it's not strictly necessary and in my opinion that's what has happened here."
Ms Hotchkiss is a critic of the Scottish Government's gender recognition reforms, which have since been blocked by UK ministers. These aimed to make it easier for trans people to change their legal gender and would have made the process substantially quicker.
Ms Hotchkiss said: "If you can get a gender recognition certificate within three months, lots of male prisoners will do it." She continued: "We need third units for trans people and they should be in male prisons."
A Scottish Prison Service (SPS) spokesman previously said: "Decisions by the SPS as to the most appropriate location to accommodate transgender people are made on an individualised basis, informed by a multi-disciplinary assessment of both risk and need.
"Such decisions seek to protect both the wellbeing and rights of the individual as well as the welfare and rights of others around them, including staff, in order to achieve an outcome that balances risks and promotes the safety of all, and that is exactly what has happened in this case."