Second independence referendum 'not inevitable', Labour Scotland Secretary says
A second independence referendum is "not inevitable", Labour's shadow Scotland Secretary has claimed.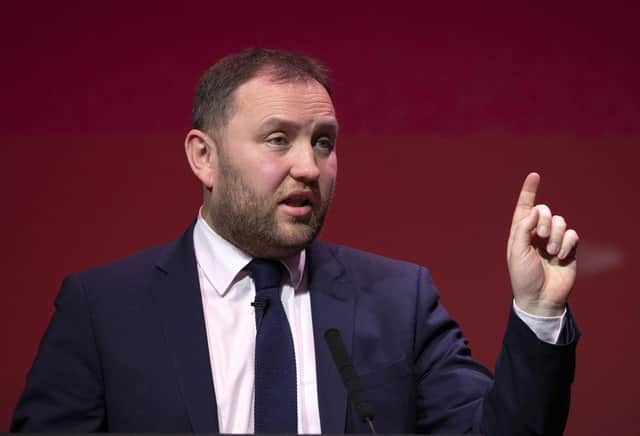 Ian Murray said a second referendum was "not inevitable".
Ian Murray has rejected that another vote on Scotland's membership of the UK was a guarantee, as well as dismissing the presumption the SNP would win a majority in May's Holyrood elections.
The comment came during an event on 'The State of the Union: Preventing the United Kingdom from coming undone' run by the Tony Blair Institue for Global Change on Friday.
Mr Murray said: "I don't think independence is inevitable, I don't think a second independence referendum is inevitable and I don't think an SNP majority in May is inevitable.
"I do think we're talking ourselves into these things, when in actual fact what we should be doing is talking up the things that we believe in.
"The single biggest impediment to the union staying together at the moment is the current incumbent of Number 10, that's just a fact.
"The Conservatives know that, the Scottish people for obvious reasons are repelled by the current Prime Minister, mainly driven by Brexit and the way in which he's dealt with the process of trying to heal the union."
The Edinburgh South MP also suggested it was hypocritical of the SNP to back independence when it would bring about the same issues as Brexit.
He said: "If Brexit's the driver for Scexit, then surely the issues that brought us Brexit are exactly the same issues that would give us Scexit.
"These are the kind of arguments that we should be having and we're not able to have those at the moment because Scottish politics is completely paralysed by the question of 'do you like Nicola or do you hate Boris?'."
Mr Murray claimed a Labour Government could see of the break-up of the Union by reminding Scots it was not "Nicola versus Boris and Scotland versus those evil people at Westminster".
He said: "We want to discuss and want to look at how you get powers out of Holyrood and into local communities in Scotland, and how you get powers out of Westminster and its not just about unscrewing a brass plate and sticking the House of Lords in York, but a proper devolution of power from the centre, out to local communities."
If you haven't already, please consider supporting our trusted, fact-checked journalism by taking out a digital subscription.
Want to join the conversation? Please or to comment on this article.