Sean Bell inquiry: Edinburgh Council whistleblower revealed allegation of assault nine years ago
A whistleblower at the heart of Edinburgh City Council's inquiry into the actions of Sean Bell, a social work manager who died while awaiting trial on historical sexual assault charges, has revealed he raised issues about an alleged assault involving Mr Bell almost a decade ago, but they were ignored.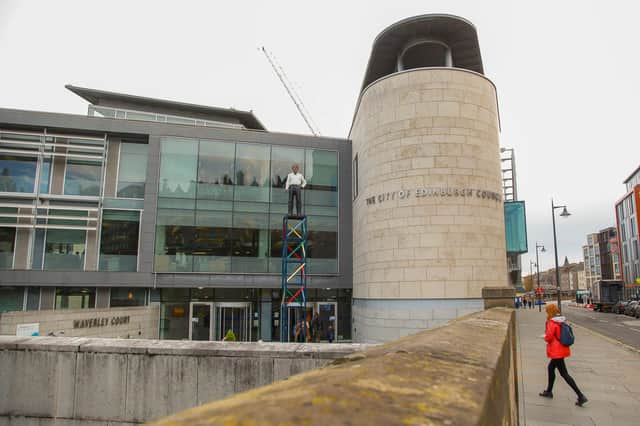 The former council employee also raised concerns with senior managers about intimidation and bullying of staff by Mr Bell as well as inappropriate use of public funds.
Letters seen by The Scotsman reveal how the whistleblower highlighted an assault allegation, and the internal concerns of staff about how their department was operating under Mr Bell. The whistleblower has said he will now speak to the independent investigation launched by the council in the wake of Mr Bell's death, but that no-one had yet contacted him.
Mr Bell was found dead on Radical Road at Edinburgh's Salisbury Crags in August, a month after he was charged with historical crimes.
The council has since agreed to launch two investigations - one into the administration's actions over Mr Bell and a second, wider inquiry into the current and past culture and practices of the local authority.
It is in the process of appointing an independent chair and writing the remit for the second inquiry, but the investigation focusing on Mr Bell is already underway and is being undertaken by legal firm Pinsent Masons.
A senior social work manager, Andy Jeffries, has already been suspended as a "precautionary measure" while the Bell inquiry is held.
In his letters from 2011, the whistleblower tells how a woman at that time joined his team in a temporary position, but that soon after starting she came to him "distressed", alleging she had been physically assaulted.
He writes: "She disclosed to me that on the previous evening she and Sean Bell had a disagreement about a trivial matter … she was visibly shaken and in tears during this disclosure and showed me a mark on her neck that had occurred during the assault she was alleging."
He goes on to say the female member of staff had told him this was "not an isolated incident" but that she wanted to get "medical help" for Mr Bell.
He writes that he advised her to seek help from a women's aid organisation, but also that given her role, and the fact Mr Bell oversaw the team, he would raise it with a senior manager. "She agreed this was appropriate and welcomed other senior managers being aware of her circumstances," he wrote.
The whistleblower also alleges that after he disclosed the woman's experiences to managers, he then suffered "victimisation by proxy" by Mr Bell. He claims that when he and other staff raised concerns about budget issues, they were told to "learn to keep your mouths shut about expenditure" and that during meetings he would "erupt" with profanities towards staff.
"When the police were investigating him this year for the criminal trial, they got in touch with me and with her and she told the truth - even though she did not want to go to court," the whistleblower said.
"It was a shock hearing the allegations against him recently, but it sickens me that senior people in the council were told this information about him back then, but nothing was done.
"The problem was nobody really wanted to listen and no-one wanted to tackle him. My manager was retiring, so was demob happy and didn't want to get involved and so it was raised with others, but ultimately they did nothing.
"We were a small team and our professionalism and integrity was severely compromised by him and we all suffered mental stress and discomfort because of his actions. It was a terrible time for everyone. I was in bits by the time it was over and the unit was shut down, but it got swept under the carpet."
The whistleblower did take the matter further while still employed by the council, and raised a Fair Treatment at Work complaint, which was then conducted by the same person who was due to replace his retiring manager.
It found "fault on both sides" in terms of behaviour, but also reprimanded him for raising the issue of the alleged assault suffered by the female member of staff.
The council's then monitoring officer, Alastair Maclean, also looked at how that investigation had been carried out and admitted that "in hindsight a review by another department would probably have been preferable".
A City of Edinburgh Council spokesperson said: "The council is committed to ensuring that any allegations or concerns are investigated thoroughly and as quickly as possible.
"As set out in the report to committee last month, we've already taken steps to begin a full review into these matters and we will shortly be announcing the appointment of an independent chair to lead the inquiry.
"It is vital to all parties that this process is allowed to proceed quickly and isn't prejudiced in any way.
"In addition to an independent chair, legal firm Pinsent Masons have been appointed to carry out the independent investigations, and those who can contribute to the investigation should make direct contact with Tom Stocker at Pinsent Masons on [email protected]."
Comments
 0 comments
Want to join the conversation? Please or to comment on this article.