Scottish Tories call for relaxation of disability benefit criteria instead of SNP 'inaction'
Criteria for disability benefits would be relaxed to help those with disabilities during the cost-of-living crisis under Scottish Conservative plans.
Jeremy Balfour, the Scottish Conservative social security spokesperson, has unveiled his party's plans to expand the eligibility of certain benefits to more disabled people ahead of his party's conference in Glasgow this weekend.
Criticising the Scottish Government for having "failed to deliver for the disabled" while writing for The Scotsman, the Lothian MSP said "constitutional obsessions" had got in the way of "practical support and provision".
The party's plans would include changing eligibility criteria for the Adult Disability Payment by increasing the minimum distance someone cannot be able to walk to gain access to the highest level of support from 20 metres to 50 metres. This would see disabled people with sticks and other mobility aids be more likely to receive higher payments.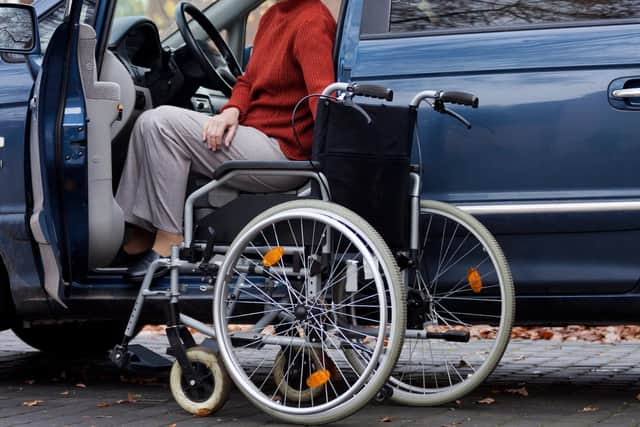 In addition, the party is calling for the Winter Heating Payment to cover all disabled people, regardless of their income. The benefit is currently means-tested, excluding all those who do not receive low-income benefits.
Finally, the Scottish Tories are also calling for a government-led scheme that allows disabled people to secure a loan in order to purchase key equipment such as adapted bathrooms or wheelchairs to help improve their quality of life.
This would see £3,000 loans made available to allow recently diagnosed disabled people the ability to buy equipment without having to meet the cost upfront.
Mr Balfour said: "For too long, and too often, the SNP Government have failed to deliver for the disabled. Their rhetoric hasn't been translated into action, and some of the most vulnerable in our society have faced additional, unnecessary challenges as a result.
"As with many of the services on which Scots depend, the Nationalists have placed their own constitutional obsessions and internal squabbles above practical support and provision.
Mr Balfour added: "Disabled people have been disproportionately affected by the cost of living crisis. Disabled people often face additional costs and difficulties, and action could be taken to substantially alleviate them.
"The SNP Government has expressed sympathy, but so far failed to act.
All these measures could be taken by the Scottish Government. Disability payments are to be fully devolved, but so far the SNP have only committed to a review, not action."
A consultation around the mobility component of Adult Disability Benefit closed earlier this week, asking for opinions on whether criteria and how decisions are made about the benefit's eligibility should change.
Ministers will use the consultation responses to help the planned independent review of the payment, due to start later this year.
In the ministerial foreword of the consultation, the then-social security minister said: "Whilst I know that some people would like us to go much further and implement change more immediately, it is crucially important that we consider these matters carefully.
"Allowing the independent review the opportunity to consider all of the evidence and the eligibility criteria holistically will ensure consistency and coherence."
Social justice secretary Shirley-Anne Somerville said: "Our new Winter Heating payment was introduced to provide a reliable annual pay ment of £55 to around 400,000 people on low incomes, which compares to 185,000 people a year on average who were supported by the UK Government's Cold Weather Payments over the last seven years.
"In addition, we have introduced the Child Winter Heating Assistance, which is not on offer elsewhere in the UK for families of severely disabled children – one of seven Scottish Government benefits only available in Scotland.
"We are providing £5.2bn in social security payments to over 1 million people in Scotland."
Comments
 0 comments
Want to join the conversation? Please or to comment on this article.