A Scottish rugby player is calling for a national programme to raise awareness of the dangers of taking performance-enhancing drugs.
Cael Scott, 29, says taking drugs such as steroids has become normalised amongst young men, despite many knowing very little about what the side-effects may be. He says this is fuelling a mental health crisis in Scotland and worries there could also be drastic long-term physical effects.
Scott, who is from Dumfries and plays with Glasgow Raptors, says he became concerned when he noticed how many people at his gym were taking performance-enhancing drugs to look and perform better.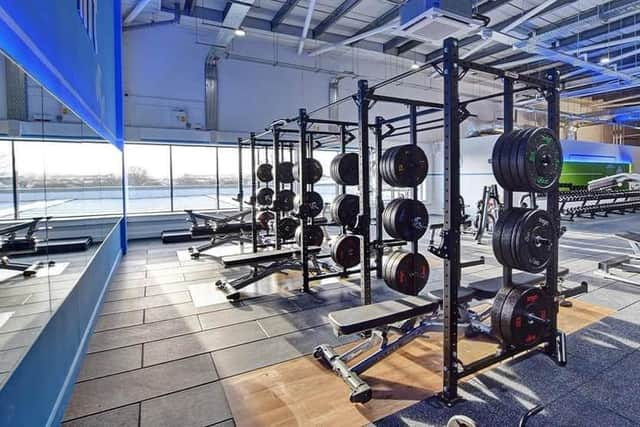 "There is constant pressure on young men to look like Marvel superheroes and it is not talked about enough," he says. "It feels like there is no public health campaign on what the side effects of these drugs are and why they are a problem, and there are no efforts to combat this."
While efforts have been made globally to stamp out performance-enhancing drugs in elite level competitive sport, Scott says it is completely accepted amongst those who go to the gym for fitness or to look good.
He also believes this is a uniquely young person's issue as well, estimating around 75 per cent of those taking performance-enhancing drugs are under the age of 30.
"Once you have been going to the gym for a while, you start to plateau," he says. "If you mention that to someone, they will probably suggest using steroids to get through that.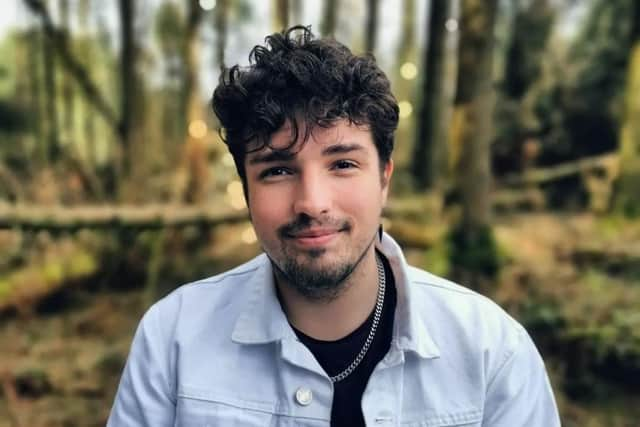 "It has become normalised because they are just going to the gym for fitness and aesthetics. There's not the incentive of sportsmanship, so it is not taboo like it is in other sports."
Some of the most recognisable performance-enhancing drugs are steroids. But it is not just steroids that are becoming popular amongst gym goers.
A new drug called selective androgen receptor modulators, commonly known as SARMs, are becoming a popular alternative to steroids – but they are unlicensed and unregulated.
Scott says: "People think because they are not steroids, they can get all the benefits and no harm with SARMs. But some of them come with warnings they are not for human consumption, but they are sold online with the expectation they will be.
"When you are buying random stuff online, you don't know what you are getting."
Scott has now submitted a petition to the Scottish Parliament asking the SNP-Green Government to create a national public information programme to raise awareness of the potential impact of taking steroids, SARMs and other performance-enhancing drugs.
He says the Government should have a particular focus on young people and work with gyms up and down the country when creating this awareness programme.
Another suggestion is to encourage those who do use performance-enhancing drugs at the gym to go for regular check-ups and for a screening programme to be set up so users can test the safety of their drugs.
Scott has previously written to the Government about this issue. He says: "I was told the Government was already very focused on accidental deaths from drugs because Scotland is the worst in Europe from drug deaths. But in 20 years' time there could be a substantial public health crisis with a bunch of people struggling with infertility and other long-term health issues because they have taken performance-enhancing drugs.
"If this normalisation of steroids had happened 15 or 20 years ago, is the NHS right now in a position to deal with these effects? No."
Scott says changing attitudes towards performance-enhancing drugs could also have an impact on the general population's mental health.
He said while a lot of effort has been put into combating poor body image and associated mental health issues in young women, the same has not been done for young men. Those taking drugs in the gym are experiencing the same mental health issues and poor body image, but Scott says it is "slightly rebranded".
A sportscotland spokesperson said the organisation "does not condone the use of performance enhancing drugs of any kind in sport".
"We work with our partners, including UK Anti-Doping and Scottish governing bodies of sport, to protect the integrity of sport in Scotland," the spokesperson said. "We ensure that athletes and support staff have access to anti-doping education and information enabling them to make informed decisions and avoid any potential risks, as part of the clean sport agenda."