Retail leaders have renewed calls for a Scotland-only business rates surcharge on larger firms to be removed at an accelerated pace.
The Scottish Retail Consortium says the Higher Property Rate is set to cost firms a cumulative £180 million over the next three years. They want to see parity with England restored north of the border – and warn not doing so could lead to high street shops closing their doors.
This comes ahead of a ministerial statement on this in Holyrood today.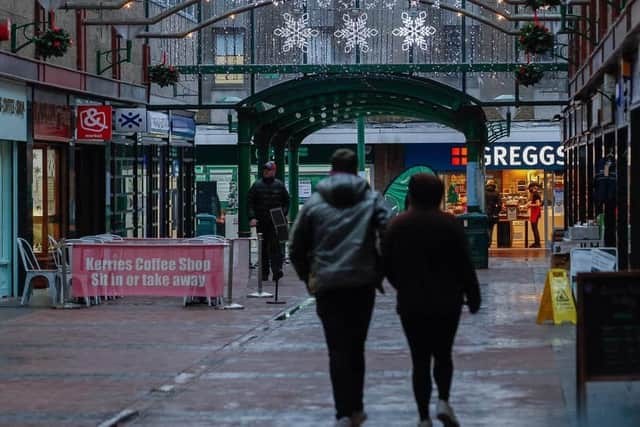 Previously the Barclays Rates Review recommended parity between Scotland and England on Higher Property Rates be restored by 2020. It added this Scotland-only tax was "damaging perceptions" of Scotland's competitiveness.
The SNP pledged to do this in their 2021 manifesto and the Scottish Government said in its tax framework it would do this by 2026. Despite these promises, it has still not been done.
This means the large business rates supplement in Scotland is 2.6p in the pound – 1.2p in the pound higher than in England – and applies to around 11,570 commercial and industrial premises, including shops, hotels and offices.
Ahead of Thursday's statement to Parliament on this issue, the Scottish Retail Consortium is reiterating its calls to the Government to reintroduce this parity with England, and to do so at a quicker speed.
David Lonsdale, director of the Scottish Retail Consortium, said Scottish ministers had made headway recently on business rates, including freezing the headline poundage rate for this year and introducing more frequent commercial property valuations.
However, he said these achievements meant it was "all the more striking" Scotland had not adopted parity with England on the higher property rate surcharge.
He said: "Over 2,000 medium-sized and larger shops – and 11,000 commercial premises overall – continue to pay a higher business rate than counterparts or competitors down south, and so this Scotland-only surcharge increasingly sticks out like a sore thumb.
"For retailers it serves to make life tougher by making it more expensive to maintain a shop presence on Scotland's high streets. As such, we need to see ministers not only stick to their manifesto pledge to restore rates parity with England, but ideally accelerate its implementation."