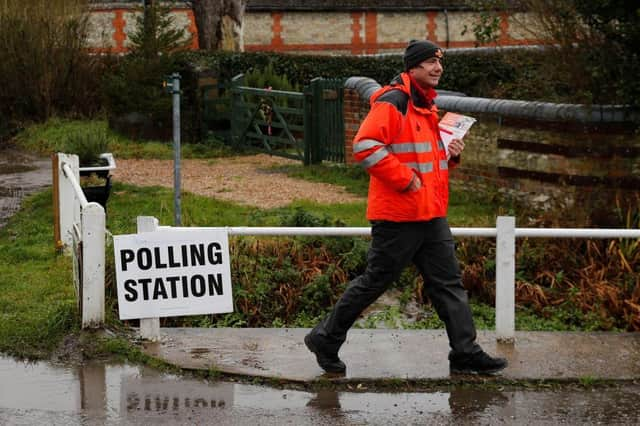 Time is running out if you want to register to vote (Getty Images)
The vote on May 6 will take place with strict Covid-19 social distancing measures still in place, meaning that a record number of postal votes could be cast ahead of polling day.
Whether you're voting in person or by post, make sure you don't miss out and register to vote by taking the following simple steps.
When is the registration deadline?
You must register to vote by April 19.
First of all it's important to understand whether you are eligible to vote.
To vote in Scottish Parliament elections you must be registered to vote at an address in Scotland, be 16 or over on the day of the election and not be legally excluded from voting
You must also be either a British citizen, an Irish citizen or a citizen of another country living in Scotland who has permission to enter or stay in the UK, or who does not need permission.
How do I register to vote?
Alternatively you can fill out a paper form which can be downloaded here.
You will require your National Insurance number as well as a passport if you're a British citizen living abroad.
How do I register to vote by post?
Voting by post will be more popular than ever this year due to the Covid 19 pandemic.
In order to register to vote by post you must fill in the form found here.
You must then return this form to your local electoral registration office.
To vote by post your form must reach the registration office by 5pm on 6 April 2021.
If successful your ballot will be sent to you by post and you will be required to cast your vote ahead of polling day. If it is too late to hand in your postal vote you can hand in your ballot paper on polling day.
You can ask anyone to act as your proxy, as long as they are registered to vote and it's for a type of election they're allowed to vote in.
The deadline to apply for a proxy vote for the elections on 6 May 2021 is 5pm on Tuesday 27 April.
There are different forms, depending on why you can't get to the polling station. Make sure you complete the right one.
You can find the registration form to vote proxy here.
What if I don't have a permanent address?
You can register to vote without a fixed address by; filling out a form, printing it, signing it and sending it to your local electoral registration office.
Can I register anonymously?
Those who register anonymously will be required to explain why their safety, or the safety of another person in your house, would be at risk and provide evidence to support their application.