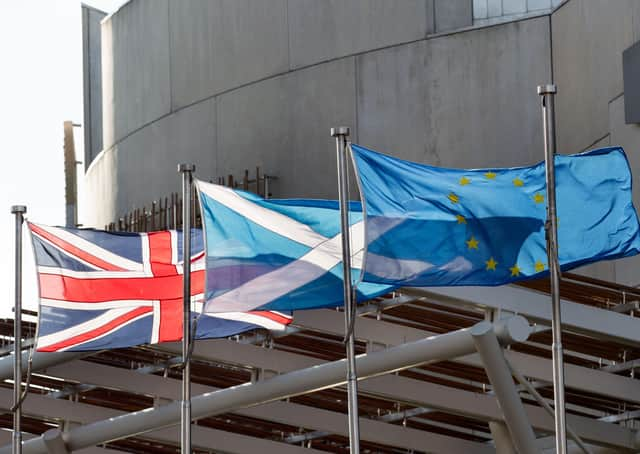 Constitutional Relations Secretary Michael Russell said the Scottish Government would push ahead with its own rival legislation, setting up the climax of a row that could see the two governments face off in the Supreme Court.
A white paper on the UK internal market published yesterday sets out London's plans for a system of mutual recognition and non-discrimination to ensure that goods and services can be traded freely in all four nations once EU law ceases to apply in the UK. The measures are crucial to allow the UK to negotiate trade deals with third parties after Brexit. However, it also requires UK ministers to take control of areas such as state aid, which Mr Russell claimed was "the biggest threat to devolution since the Scottish Parliament was reconvened in 1999".
Speaking after talks with Chancellor of the Duchy of Lancaster Michael Gove, Mr Russell said: "The Scottish Government now intends to publish a full rebuttal of these proposals and then debate that document in the Scottish Parliament – and we will recommend that the Parliament refuses to give the legislative consent which it will need.
"We will also now review our work on joint frameworks given the negative impact these proposals will have on them, and furthermore we will seek alignment with EU standards including via the Continuity Bill which we intend to have on the statute book by the end of the year.
"We will actively oppose the UK Government's proposals at every opportunity, including at every legislative stage, and pursue every avenue to challenge the Bill should it pass – no one should be in any doubt about our determination to defend the powers of the Scottish Parliament and the founding principles of devolution."
Mr Gove, who insists the changes will result in a "power surge" for devolved governments, with Holyrood gaining influence over 111 responsibilities returning from Brussels, said he was "determined that we continue to work together and collaborate, even on areas where we disagree, in the interests of people across the United Kingdom."