Scottish "jobs guarantee" called for in economic recovery plan
A Scottish "jobs guarantee" and a review of Holyrood's spending powers are among the calls of an official report on the country's economic recovery from Coronavirus lockdown.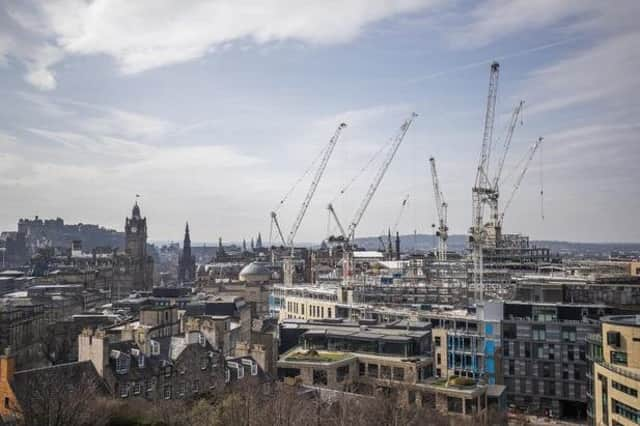 Greater investment in digital infrastructure and the need for a stronger relationship between business and Government are also set out in the report by the Advisory Group on Economic recovery.
The group was led by former Tesco bank chief Benny Higgins and was asked by Nicola Sturgeon to come up with recommendations to address the challenges that the economy will face as Scotland recovers from the pandemic.
"Scotland faces an economic challenge of monumental scale," Mr Higgins said as the report was published today.
" If we do not intervene radically to transform our economy, inequalities will drastically widen with long-term scarring for communities across the country, and for our young people in particular. This cannot be allowed to happen.
"The Advisory Group on Economic Recovery has worked at great speed over the past two months, engaging extensively with businesses and with wider civic society to understand the challenges that we face, but crucially to curate a set of recommendations that emphasise the immediate need to protect and create jobs, reduce inequalities by building a green and technology-led recovery, and make Scotland an attractive place to do business.
"To create a robust, resilient wellbeing economy, the public and private sector must now build a new partnership to prioritise and deliver bold action. And they must do so with purpose and urgency."
The group has produced 25 recommendations, which will now be considered in detail by the Scottish Government.
These include calls for an "accelerated review" of the Fiscal Framework which governs Holyrood's spending powers to increase access to capital investment. It comes amid calls for the Scottish government for greater borrowing powers.
A "Scottish jobs guarantee", in partnership between business and government, should be introduced to address unemployment among 16-25-year-olds.
There should also be sector plans to deliver a green recovery, along with investment in the country's digital infrastructure to improve connectivity, reduce inequalities and build the country's resilience.
The report also calls for urgent action to develop a stronger relationship between business and government on the strategy for Scotland's economic recovery.
Comments
 0 comments
Want to join the conversation? Please or to comment on this article.