Scottish independence: SNP members favour Humza Yousaf's plan of growing Yes support to 60 per cent ahead of indy convention, shows poll
Boost for Humza Yousaf's plans on independence strategy.
Pro-independence supporters and SNP voters believe growing support for Yes to at least 60 per cent is the best strategy in a boost to Humza Yousaf ahead of a key independence convention next week, a new poll suggests.
It comes as the survey also shows a doubling in the number of voters stating the prospect of a Sir Keir Starmer-led Labour government in Westminster makes them more likely to vote Yes in an independence referendum.
The poll, undertaken by Savanta for The Scotsman, interviewed 1,018 Scottish adults aged 16 and over between Friday, June 9 and Wednesday. Voters were asked which of four independence strategies they preferred the most, with SNP voters and Yes supporters backing the First Minister's intended route to independence.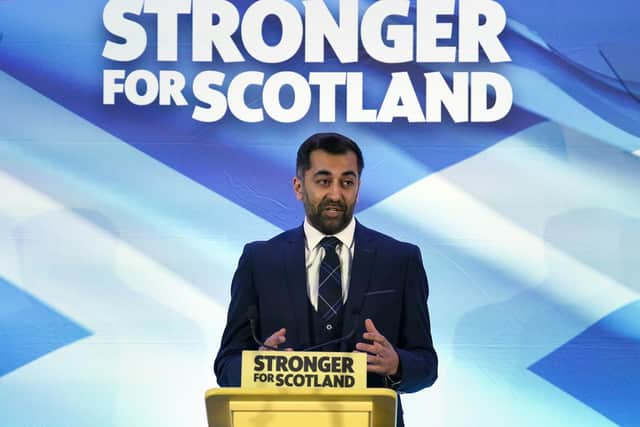 Mr Yousaf distanced himself from his predecessor's plans for a 'de-facto' referendum at the next general election during the SNP leadership contest and instead spoke of growing independence support as the way forward for the movement.
The SNP is set to debate potential routes to independence at a special conference in Dundee on Saturday. A final policy will be put to members at the party's conference in October.
Despite it being billed by some pro-independence supporters as a talking shop, two thirds of SNP voters (67 per cent) believe the conference is a worthwhile exercise, while a quarter (25 per cent) say it is not worthwhile.
The most popular route among SNP voters is a move to bring support for independence up to 60 per cent, the same level of support Scotland secretary Alister Jack suggested would trigger another referendum.
In total, 69 per cent of SNP voters support the strategy, compared to 43 per cent of all voters, with 9 per cent opposing it (compared to 32 per cent of all voters). This strategy is also the only route that has overall support from all voters, with a net support of +11.
Around two-thirds (67 per cent) of SNP voters would support a referendum mandate model whereby an SNP victory would result in a demand to hold a vote, while 59 per cent would support a de-facto referendum.
The suggestion from Alex Salmond's Alba party for there to be one unified pro-independence candidate on the ballot paper in each constituency is the least popular, with 49 per cent of SNP voters supporting it.
Among all voters, net support for a single independence candidate sits at 0, -1 for a referendum mandate, and -11 for a de-facto referendum. Most instructively, when asked to pick just one of the four routes as the best route, the most popular among all voters was pushing for 60 per cent support for Yes.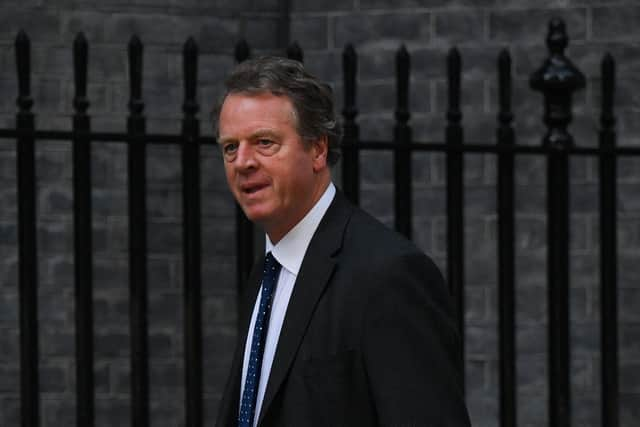 This was chosen by 28 per cent of all voters and 32 per cent of SNP voters, with the next most popular choice of a de-facto referendum being chosen by 16 per cent of all voters and 25 per cent of SNP voters.
A total of 12 per cent of all voters and 17 per cent of SNP voters back a referendum. One in ten of all voters and 9 per cent of SNP voters backed the idea of a single, cross-party pro-independence candidate. Many voters do not know, however, with 27 per cent of all voters and 16 per cent of SNP voters having no preference.
Labour voters, considered a key swing group around independence, are most likely to back pushing support to 60 per cent. However, the prospect of a Labour government in Westminster appears to be pushing people towards voting Yes.
The number of voters stating a Labour government would make them more likely to vote Yes has doubled since this question was first asked in October, increasing from 13 per cent to 25 per cent.
The proportion of voters stating a Labour government would make them more likely to vote No, however, has stayed static, changing from 16 per cent to 17 per cent.
Chris Hopkins, political research director at Savanta, said this was a notable trend.
He said: "Small changes from one poll to the next are far from noteworthy, but when those incremental changes are sustained over time, we see trends occurring.
"Here, we've seen an increase in the likelihood Scots rate themselves as voting for independence if there were a Labour government in Westminster of 12 points in a year – from just 13 per cent saying a Labour government would make them more likely to vote Yes last June, to 25 per cent today – made up of increases of 2-3 per cent each polling wave.
"Ultimately it begs the question, why? A Labour government has seemed more and more likely over the last 12 months, where their polling lead, consistently large enough to form a government whether [Boris] Johnson, [Liz] Truss or [Rishi] Sunak, seems in little danger of ebbing away.
"Perhaps it's a burgeoning reality of a change of Westminster government having little to no impact on Scotland's quest for independence that frustrates existing Yes voters, cementing their views even further to the point they're telling us they're more likely to vote Yes.
"Ultimately, it's all speculative, but if – or when – Labour do enter No.10, the first Scottish independence poll after will gives us the greatest indication as to whether Scots are keener on independence under Labour"
Voters were also asked whether they agreed with one of the SNP's new go-to phrases, whether devolution is in danger.
Among all voters, just over a third agreed (36 per cent) with the statement, 32 per cent disagreed, and 32 per cent said they did not know.
The figure of those agreeing was higher with SNP voters (43 per cent) and Labour voters (38 per cent), however, with both parties seeing a plurality of their voters agreeing with the statement as 29 per cent and 34 per cent respectively disagreed with the statement.
Comments
 0 comments
Want to join the conversation? Please or to comment on this article.