The Prime Minister said "people vote for all sorts of things in general elections" as he insisted he was "passionately committed" to delivering for the people of Scotland.
Mr Sunak was speaking to journalists in Invergordon on the Cromarty Firth as he announced two new green freeports in areas around Inverness and the River Forth.
Asked about Ms Sturgeon's de-facto referendum plans, he said: "I think people vote for all sorts of things in general elections, but what I'm focused on doing is delivering on people's priorities. It's very clear that right now across the United Kingdom, devolved and UK governments are grappling with some of the challenges in the NHS, we're grappling with the impact of the war in Ukraine, Russia's aggression, the impact that's had on energy supplies and indeed in inflation more generally in the cost of living, which is really making life difficult for many families.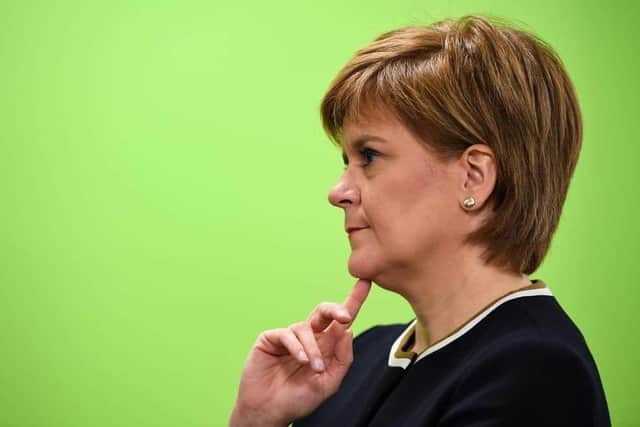 "Those are the challenges that we really need to tackle. And today's announcement is a good example of us working constructively with the Scottish Government to try and make a difference on some of those things. And that's the priority that I have."
Elsewhere, Mr Sunak said he was "really keen as the Prime Minister for the United Kingdom to make sure that everyone in Scotland realises "I'm passionately committed to delivering for them".
Mr Sunak had a working dinner with Ms Sturgeon at the Kingsmills Hotel in Inverness on Thursday night, during which the pair are said to have had a "robust" exchange on Scottish independence.
The Prime Minister was later asked if Ms Sturgeon had brought up her de-facto referendum plan during the dinner. He said: "I think she talked a little bit about it last night."
However, Scottish Secretary Alister Jack, who was sitting beside Mr Sunak, said: "It was actually one of her staff who brought up the subject last night, but we didn't discuss de-facto referendums."
He added: "As I have said many times to the press and at the despatch box, you can't have a mandate for something that you have no power over. The power rests with Westminster – it's a reserved matter. That's been my position, it remains my position."