Scottish independence: On Nicola Sturgeon's referendum day, the prospect has receded into the distance
The chance of another referendum happening any time soon seems very slim indeed
In June last year, Nicola Sturgeon proposed October 19, 2023, as the date for a second referendum on Scottish independence.
L.P. Hartley famously wrote the past is a foreign country. In this case, it feels like a very far off land indeed.
In truth, the former first minister's announcement had an air of unreality at the time, too. It led to a Supreme Court battle over whether the Scottish Government had the power to hold a referendum without the consent of UK ministers, which the former subsequently lost.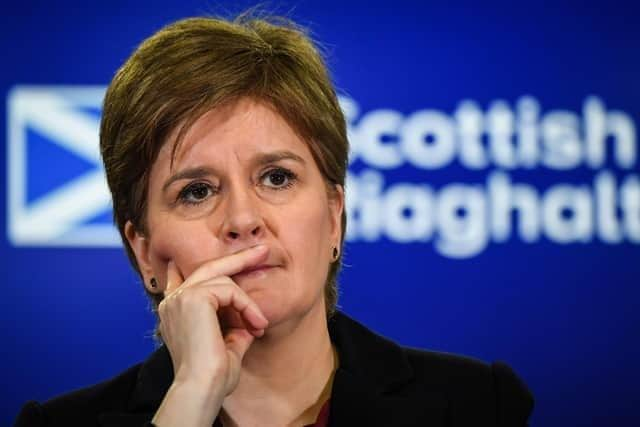 Since then, the SNP's dream of independence appears to have receded into the distance. Ms Sturgeon announced her resignation in February this year, and Humza Yousaf took over at the end of March following a bitter leadership contest.
Just days later, police arrested Ms Sturgeon's husband, the former SNP chief executive Peter Murrell, and searched the home the couple share on the outskirts of Glasgow as part of a long-running investigation into the party's finances.
Colin Beattie, the SNP's former treasurer, was arrested a couple of weeks later, followed by the former first minister herself in June. All three were released without charge after being questioned.
Mr Yousaf was left dealing with a barrage of negative headlines. He also faced a headache in appointing new auditors for the party.
Meanwhile, he binned troublesome policies inherited from his predecessor and tried to maintain party unity in the face of outspoken interventions from the likes of Fergus Ewing, the MSP and former minister.
At the SNP conference in Aberdeen on Sunday, party members backed the leadership and ditched Ms Sturgeon's preferred strategy of using the next general election as a de-facto referendum. Instead, Mr Yousaf will simply push for a re-run of 2014 if the SNP wins a majority of Scottish seats at the election.
The new strategy is couched in impressive-sounding language, but doesn't actually amount to a huge change from previous positions. Most Holyrood insiders believe the only route forward for independence now is to grow support for Yes. A significant shift in the polls would make it harder for the UK Government to keep saying no.
More than a year on from Ms Sturgeon's announcement of a proposed referendum date, the chance of one happening any time soon seems very slim indeed.
Comments
 0 comments
Want to join the conversation? Please or to comment on this article.