Scottish Greens MSP Ross Greer delivers scathing put-down to SNP MSP over 'wine bar revolutionaries' jibe
A leading Scottish Greens MSP has hit out at criticism of his party from a veteran SNP parliamentarian, insisting he is "so far on the backbenches" that it required a flashlight to find him.
Fergus Ewing, the former SNP minister, launched a scathing attack on the Greens at Holyrood last week, describing the party as "wine bar revolutionaries". The MSP for Inverness and Nairn was visibly angry as he criticised both the Scottish Government and the Greens over their plans for a transition away from oil and gas.
His remarks during First Minister's Questions on Thursday drew a rebuke from his sister, deputy presiding officer Annabelle Ewing, who reminded members of the "requirement to treat each other with courtesy and respect".
Now Ross Greer MSP has responded to Mr Ewing's criticisms, and insisted his party has been amassing support thanks to its record in government.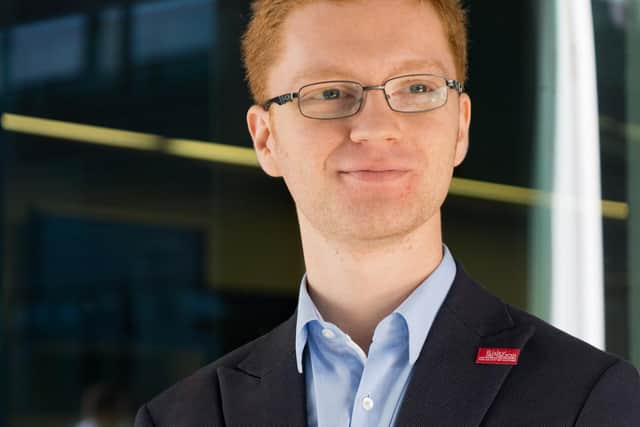 "To be fair to Fergus, I think he knows a lot more about wine bars than I do," Mr Greer told BBC Radio Scotland's Sunday Show. "The man's so far on the backbenches, you would need a flashlight to find him.
"Ninety-five per cent of SNP members voted for the Bute House Agreement, and we can see from public polling that the Scottish Greens are more popular than we were two years ago when we entered government. That's because we're actually delivering things people want and need."
Mr Ewing has also been one of the staunchest critics of Scotland's deposit return scheme (DRS), warning the "disastrous" initiative will have a detrimental impact on businesses across the country.
But Mr Greer, the party's external affairs, education, and culture spokesman, reiterated claims by the Scottish Greens co-leader Lorna Slater the "primary reason" the DRS launch date had been pushed back six months was due to the UK Government's delays on deciding whether it should be exempt from the UK Internal Market Act (IMA).
He said: "After Brexit, the Tories gave themselves a new power of veto over the Scottish Parliament called the IMA. Because of that, the Scottish Government now needs the UK Government's authorisation for this scheme to go ahead, despite it being in a clearly devolved area, and they've refused to give us that."
Comments
 0 comments
Want to join the conversation? Please or to comment on this article.