Scottish Government's chances of winning gender reform legal battle 'very low', former Supreme Court judge claims
The Scottish Government's chances of winning any legal battle over gender reform are "very low", a former Supreme Court judge has claimed.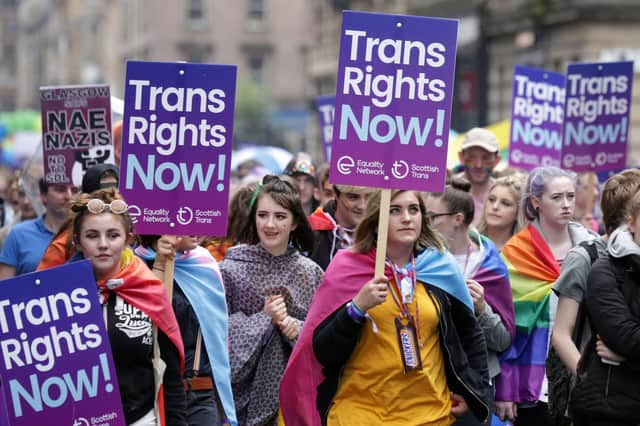 Lord Hope said a UK government document outlining its reasons for blocking the Scottish reforms was "devastating", and warned Nicola Sturgeon would be risking wasting a lot of time and money by taking the issue to court.
This cited adverse effects on gender recognition certificates across the UK, increased risk of fraudulent applications, and its impact on the Equality Act 2010.
Speaking to BBC Scotland's The Nine programme, Lord Hope stressed that he was not criticising the objectives of the Bill, but instead highlighting the modifications it makes to UK law.
The former deputy president of the Supreme Court said the Scottish legislation "most certainly does" impact on the Equality Act 2004.
He said: "It seems to me you're risking a lot of time, as it will take a long time to get to the Supreme Court, and also whether it's a sensible use of public money.
"It is open to question whether it is a wise decision from the prospects of success, which I would think were very low given the detail in the document that has been published".
Lord Hope also claimed the lowering of the minimum age to 16 raises questions about single sex schools.
He said: "That raises real questions in England as to whether they're facing a large number of people coming over the border to a single sex school with a certificate that doesn't have the safeguards which apply under the English system.
"I'd have thought the best thing to do would be for people to get round a table in a much calmer atmosphere and see to what extent they can work through the various objections."
Lord Hope also insisted the section 35 order, used to block the bill, was not an attack on devolution, as has been claimed by the SNP.
He said: "This is the first time it has been used because the Scottish Parliament has been very careful not to create the kind of problems created by this particular Bill.
"It is a section that has been in the settlement since the outset, so it is not destroying devolution at all - it is part of what devolution involves."
Comments
 0 comments
Want to join the conversation? Please or to comment on this article.